Vision
Serving as the educational partner of choice for people, organizations, and communities desiring to make a positive, sustainable difference through ethical business, communication, and leadership.
Mission
Guided by our Franciscan values and anchored in the liberal arts, we provide a welcoming, inclusive, and vibrant academic community. Our diverse, caring faculty provide educational excellence in business, communication, and leadership focused on developing ethical high performers, inspiring action, and delivering value. The hallmarks of our unique learner experience are our inclusive community, Franciscan values, teaching excellence, experiential learning, and academic quality.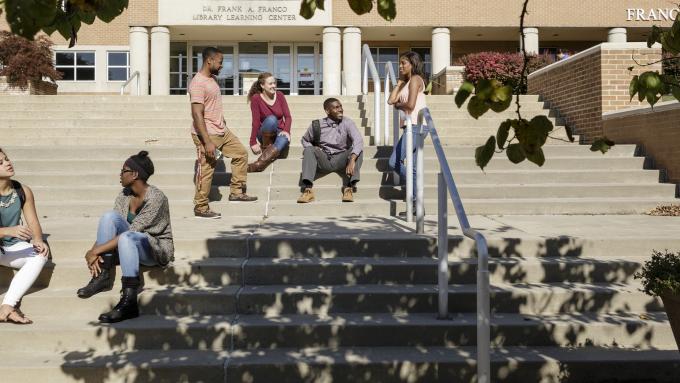 Inclusive Excellence
The CBCL provides a welcoming, inclusive, and vibrant academic community. One of the hallmarks of our unique learner experience is our inclusive community. We stand together as a community and understand inclusive excellence to mean the following:
Inclusive Excellence is both an individual and a communal journey of discovery.
We take the first steps on this journey when we embrace humility, recognizing that no individual or community is expected to know everything.
In humility, we seek solidarity, committing to grow in the areas where we do not know.
Through solidarity, we promote justice, understanding the need for inclusive communities where everyone is welcomed, heard, appreciated, and valued.
We strive to create a community free from bias, a community that enhances each person's ability to learn and work in an environment where diversity is both embraced and valued.
Diversity includes individual differences (e.g., personality, learning style, accommodation needs, and life experience) and group/social differences (e.g., race/ethnicity, class, gender, sexual orientation, academic discipline, religion, and worldview). Inclusion is the active, intentional, and ongoing engagement with diversity.

At Alvernia, inclusive excellence means creating a community:
Where all feel valued and appreciated.
Where there is evidence of cultural dialogue between people from diverse backgrounds.
Where there is increasing acknowledgement and acceptance of difference.
Where diverse constituencies participate in both academic and administrative decision-making.
Where barriers to inclusion—whether policy, practice, or systemic—are identified and addressed.

Learn more about Mission, Diversity and Inclusion at Alvernia: