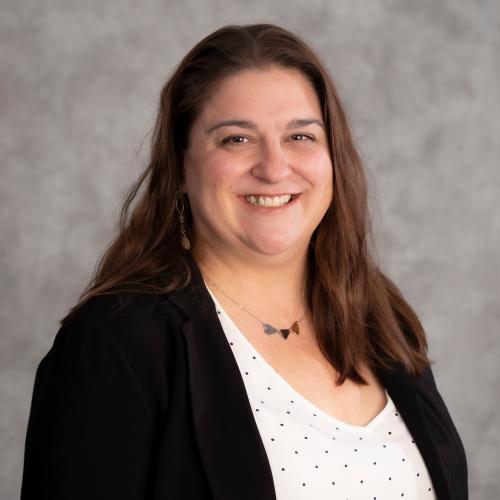 Assistant Professor of Communication
Biography
Dr. Danielle Saad hates to sit down and write. The only way for her to do it, nevermind enjoy it, is to force out small blocks of writing 20 minutes at a time. And then have a snack. She writes anyway, though, because she discovered years ago that writing is the only way to figure out what she thinks she knows about anything.
She is fascinated by the biblical phrase "In the Beginning, there was the word" (Genesis 1:1) because she believes that the way we talk about things, and the ways we write about things, shape the way we experience things. Words are more powerful than everything else in the universe. And that, she thinks, is why we have to be so careful with them all of the time.
Especially intrigued by how religions use narrow interpretations of scripture to exert power and control over women (in almost all religions), Dr. Saad's current research investigates how the internet has created spaces for women to discuss their own interpretations with each other and share their religious practice with like-minded women via communities on YouTube and elsewhere online.
Dr. Saad has been at Alvernia in some capacity since 1995, first as a student and then as Director of the Writing Center after she finished her Master's degree at Kutztown University in 2001. She hung around long enough to eventually become the Associate Dean of Academic Success in 2013, with oversight of the university's academic support services, disability services, and career development. Her heart lies with the study of rhetoric and tech comm, however, and after completing her doctorate in Technical Communication & Rhetoric at Texas Tech University, she moved full time into the English/Communication department as Alvernia's Writing Program Director and Assistant Professor of Communication.
As WPD, Dr. Saad gets to work closely with faculty in multiple disciplines as they incorporate intensive writing into their subjects. Perhaps her favorite part of her job is working with the Writing Mentors, a group of dedicated undergraduate students who serve other students as guides through the writing process, helping them become stronger writers and as a result, stronger thinkers.
Those who know Dr. Saad well will tell you that she loves live music, travelling, and tiramisu. Things she loves a little less are podcasts, documentaries, and serial killer dramas (vampires count). She is curious about everything and can more often than not be found down some rabbit hole trying to find out more.