Located in Room 100 of Bernardine Hall, the Alvernia University Veterans Center is a comfortable place for veteran students to bond, study, socialize, and share experiences. It offers laptops, a phone charging station, dedicated printer, TV lounge area, and a variety of school supplies to those who need them. The center also encourages participation in veteran organizations and outreach programs designed to enlighten the Alvernia campus community about veteran culture and history, and to raise awareness across the region about issues surrounding vets and their families.
The center is also the hub for Alvernia's Veterans Success Team, which is comprised of Veterans Center Coordinator Bret Krotee, Veterans Center Advocate Daniel Ortiz and Veterans Affairs Work-Study students Michelle Smith. The team is available to assist veteran students with a variety of questions or matters encountered while studying at Alvernia.
Join Us
We invite the entire Alvernia Campus Community to enjoy and make use of the Veterans Center, which strives to raise awareness of what is endured and accomplished by those who serve our country. There are no membership fees or dues. The organization's aim is to provide anyone with ties to (or an interest in) the military with the resources, support, and advocacy necessary to succeed in higher education and industry. To participate or learn more, please email the Veteran's Center Coordinator,
Bret Krotee
. We look forward to meeting you!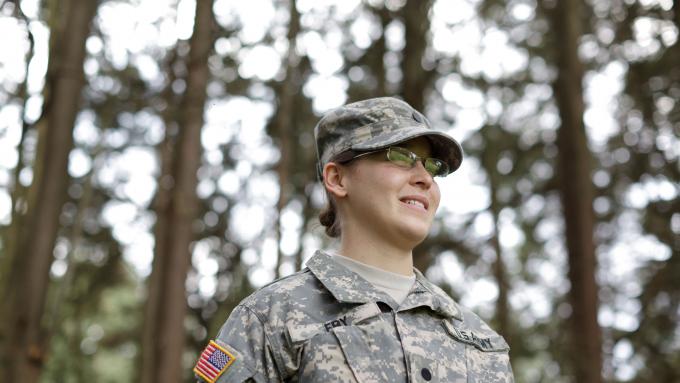 Distinguished Graduation Cords
We are proud of our student veteran graduates and want to honor their many achievements. Therefore, just prior to a graduation ceremony, all graduating veterans receive a red, white & blue cord to wear with their attire during the ceremony. Please email us at
veterans.center@alvernia.edu
for more information and to make arrangements to receive your cord.
Recognitions
Alvernia's dedication to military personnel and their families has always been the priority, partnering with the student for success when returning or beginning their educational journey. This effort has been recognized by the following military affiliations, affirming our dedication to veterans.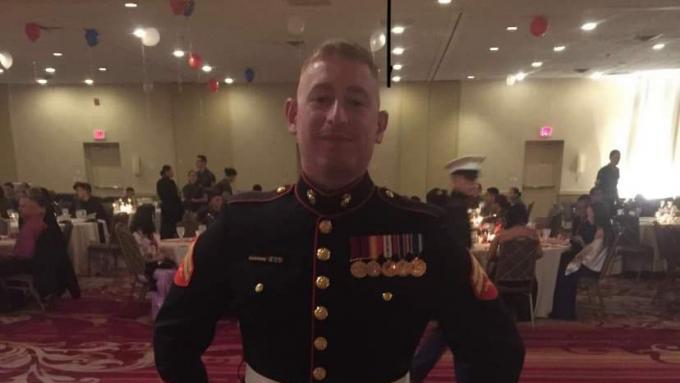 Learn About Veteran Education Benefits
As a proud Military-Friendly School, Alvernia is dedicated to helping students utilize one of the many financial aid programs available to help veterans afford a college education.
For online guidance, our Veteran's Benefits webpage is a good starting point, but the Veterans Center is a good place to talk to the Veteran Success Team about special VA benefits offered to veteran students, such as the Post 9/11-G.I. Bill and Vocational Rehabilitation (Chapter 31) programs.
Another online resource is Alvernia's Financial Aid TV (FATV) , which can be helpful in learning all the opportunities for tuition assistance offered to those who have served. Click the button below to see videos tailored to veteran students, or to search the library on other financial aid topics.