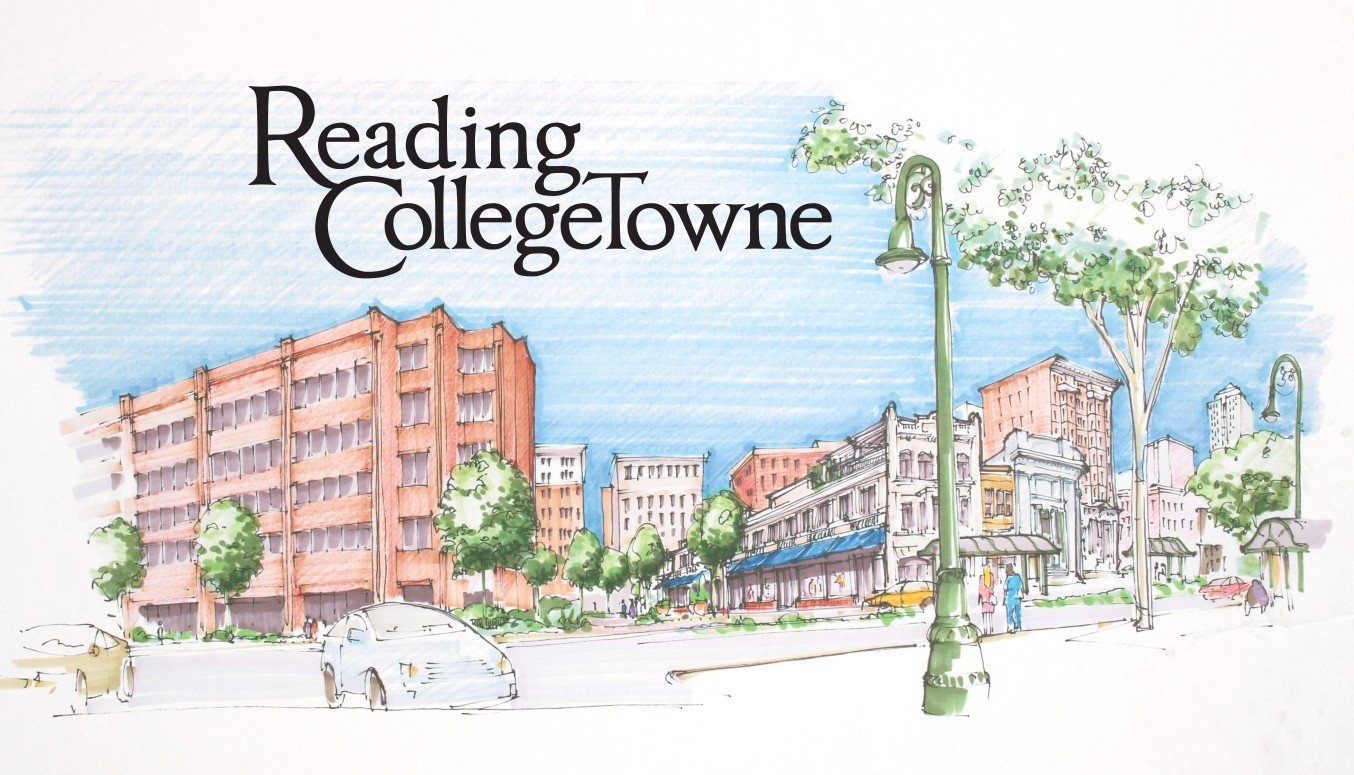 Initiative's first corporate partnership supports experiential learning and local entrepreneurs
Alvernia and Pepsi, the university's exclusive beverage supplier, expand their partnership to enhance entrepreneurship and spur the redevelopment of downtown Reading through the Reading CollegeTowne initiative. The expanded partnership includes Pepsi becoming a founding sponsor of the University's O'Pake Institute for Economic Development and Entrepreneurship in addition to supporting experiential learning opportunities for Alvernia students through the institute's new business incubator and student fellows program.
"Corporate partnership is essential to our experiential learning model and our efforts in reviving engagement and energy in downtown Reading as we support entrepreneurs and new business development," said Alvernia President John R. Loyack. "Pepsi's enthusiasm for the CollegeTowne strategy and nurturing the growth of our students and local entrepreneurs is inspiring and will foster real change for the City of Reading."
Pepsi became the exclusive beverage supplier for Alvernia in January 2019 and has pledged to provide financial support and mentors for the O'Pake Institute. The Pepsi mentors will work directly with students and new businesses in the areas of sales and foodservice, providing real world experience and counsel for the students from a leading international company. In addition, Pepsi will fund an internship opportunity for an Alvernia student, who will develop and lead a marketing campaign on campus in addition to expanded opportunities through the O'Pake Institute. The expanded partnership will also provide additional financial support to Alvernia students, who will cater business development services to the new startups.
"The expanded partnership with Alvernia University provides a great opportunity to support programs that will help create future business leaders and spur entrepreneurship, including the future development of the restaurant business segment," said Lauren Libby, VP of Foodservice, PepsiCo North Division.
Through a new student fellows program, O'Pake serves as the catalyst for educational and business expansion in center city. Alvernia recently announced partnerships with SCORE Berks Schuylkill Chapter and Lehigh Valley Angel Investors. These partnerships will aid the establishment of an Alvernia University Technology Transfer Office and Office of Industry and Community Outreach as O'Pake Institute offerings as well as the development of a financial services operation that will bring capital and knowledge to early-stage entrepreneurs in a unique delivery that includes new academic offerings for Alvernia students, as well as financing, investment and mentoring for rising entrepreneurs.
"The Reading CollegeTowne model is creating a truly unique entrepreneurial and economic climate in Reading and the greater Southeastern Pennsylvania region," said Vice President, Associate Provost and Chief Operating Officer of the O'Pake Institute, Dr. Rodney Ridley. "Our corporate partners have the ability to create vast change through the Reading CollegeTowne initiative by providing specialized mentorship and life-changing financial support and we look forward to adding new partners for the betterment of our students' educational experience."
In December, Alvernia unveiled Reading CollegeTowne, a strategic model for economic development in downtown. Alvernia assumed ownership of its newly acquired building at 401 Penn Street on June 30. The downtown location also is where the new O'Pake offerings will operate.
Alvernia University is a thriving comprehensive university that empowers students to become ethical leaders with moral courage, while providing an intellectually challenging environment with real-world learning experiences. Operating on a scenic 191-acre suburban campus in historic Berks County, Pennsylvania, the distinctive Franciscan university of nearly 3,000 students is conveniently located near Philadelphia (60 miles) and within an easy drive of New York, Baltimore and Washington, DC.
PepsiCo products are enjoyed by consumers more than one billion times a day in more than 200 countries and territories around the world. PepsiCo generated more than $67 billion in net revenue in 2019, driven by a complementary food and beverage portfolio that includes Frito-Lay, Gatorade, Pepsi-Cola, Quaker and Tropicana. PepsiCo's product portfolio includes a wide range of enjoyable foods and beverages, including 23 brands that generate more than $1 billion each in estimated annual retail sales.
Guiding PepsiCo is our vision to Be the Global Leader in Convenient Foods and Beverages by Winning with Purpose. "Winning with Purpose" reflects our ambition to win sustainably in the marketplace and embed purpose into all aspects of the business. For more information, visit www.pepsico.com.