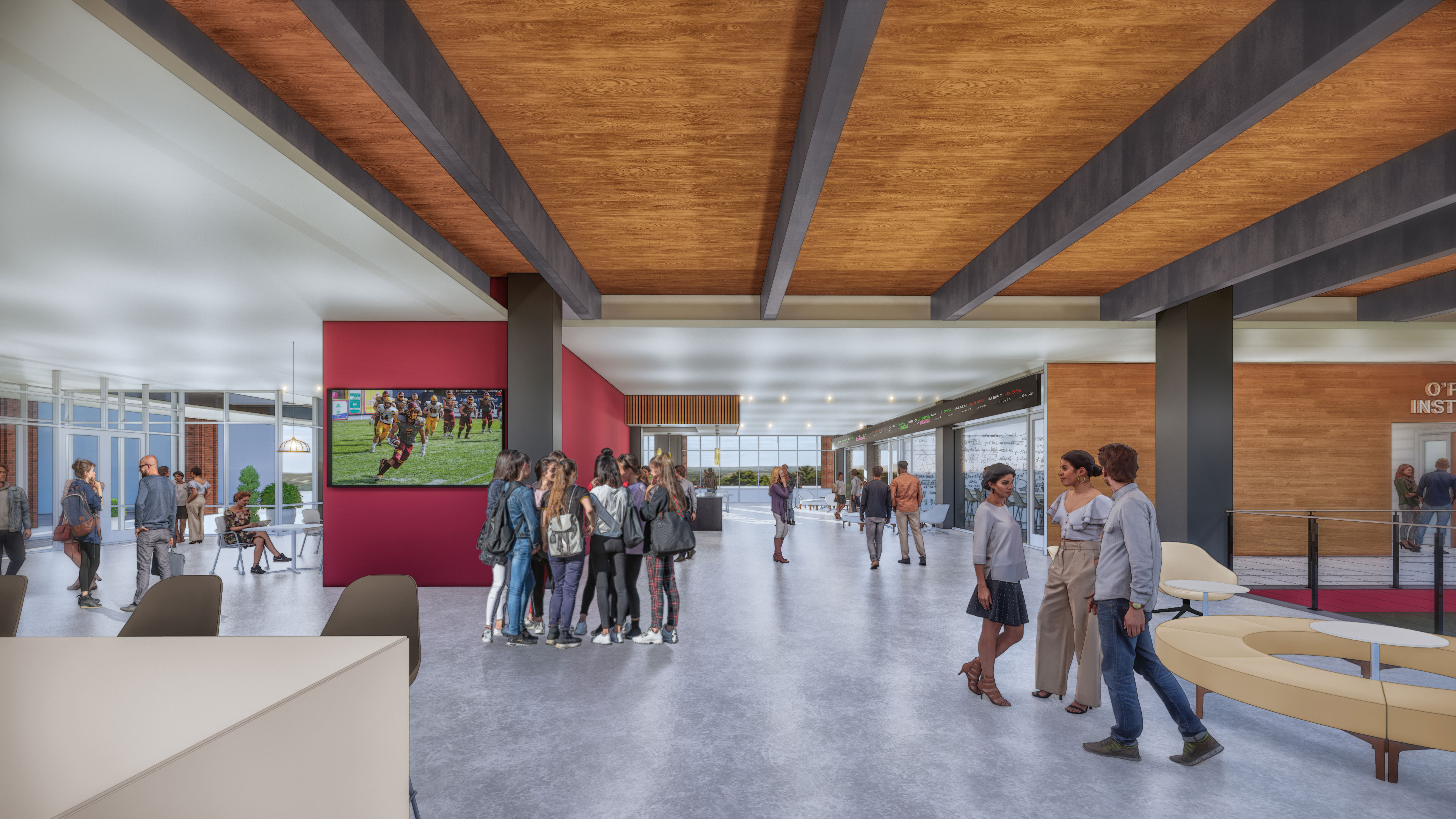 Alvernia acquires building at 401 Penn St.
READING, Pa. – Alvernia finalizes the purchase of the building located at 401 Penn Street in downtown Reading. The latest addition to the Alvernia campus is now the centerpiece of Reading CollegeTowne, the innovative strategy of expanding the campus into the downtown area to continue its Franciscan mission of education, service and community engagement.
"The Reading CollegeTowne initiative now has a home on Penn Street," said Alvernia University President John R. Loyack. "With our footprint secure in downtown, Alvernia will continue its student-centered modernization of the university that will create an experiential learning model that students want, need and deserve, while providing countless economic development opportunities in downtown. CollegeTowne will also be our vehicle to continue the Bernardine Sisters' mission of serving the underserved by creating educational and economic opportunity for all that will transform lives and the downtown."
401 Penn Street will serve as the university's first physical presence of its new strategic direction and will be the home of new and expanded academic programming and extra-curricular activities, including engineering, business, communications and esports. The building will also include student housing, as the university is expecting a record incoming class this fall, and will create opportunities for new community engagement activity.
"As a lifelong resident of Greater Reading, I'm excited to be a part of bringing President Loyack's vision to life in a city I love," said Alvernia board of trustees Chairman Michael Fromm. 
One of the first programs to move into the building's first-floor space will be the student-centered business incubator powered by Alvernia's rebranded O'Pake Institute for Economic Development and Entrepreneurship, which has recently secured partnerships with SCORE Berks Schuylkill Chapter and the Lehigh Valley Angel Investors. Through a new student fellows program, O'Pake serves as the catalyst for educational and business expansion in center city.
"Alvernia's purchase of this building will provide a tremendous cornerstone of student experiential learning, entrepreneurial development and community engagement opportunities for the Reading and the broader Southeastern Pennsylvania community," said vice president, associate provost, and chief operating officer for the O'Pake Institute Dr. Rodney Ridley. "Through our dedicated community partners and talented undergraduate and graduate students, we can help the success rates of businesses at the beginning stages and help existing businesses rebuild following the challenges presented by COVID-19."
The University recently announced RLPS Architects and Warfel Construction as the design and build team tasked with remodeling and retrofitting the building. Alvernia, along with Warfel and RLPS, will engage the campus community to develop the final design. The University is working with state and federal funding sources to support the move into construction later this year, following the completion of the funding process.
The purchase of the building concludes a yearlong search for new expansion location in downtown Reading. Partnership and collaboration led to the signing of a letter of intent agreement between Alvernia and I-LEAD in December 2019 and later a purchase and sale agreement in February 2020.
Alvernia's founders, the Bernardine Franciscan Sisters, have provided educational and social services to the residents of downtown Reading for more than 100 years. Given the success of Alvernia's Reading Collegiate Scholars and College Readiness programs, the move downtown is a natural progression for the university.
Alvernia University is a thriving comprehensive university that empowers students to become ethical leaders with moral courage, while providing an intellectually challenging environment with real-world learning experiences. Operating on a scenic 191-acre suburban campus in historic Berks County, Pennsylvania, the distinctive Franciscan university of nearly 3,000 students is conveniently located near Philadelphia (60 miles) and within an easy drive of New York, Baltimore and Washington, DC.