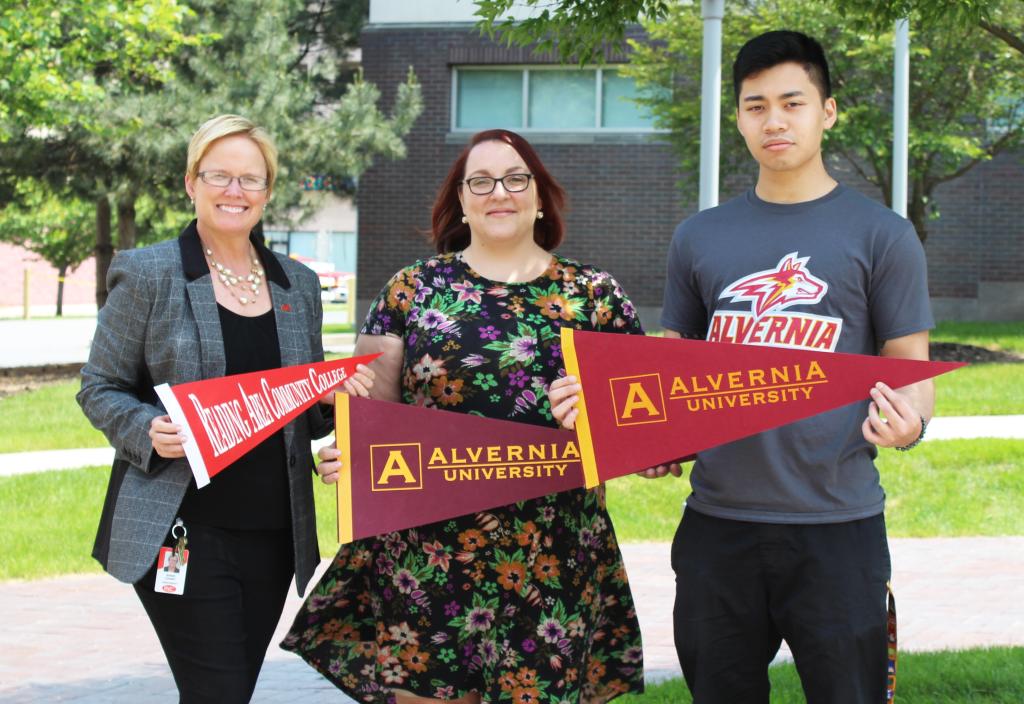 RACC President Dr. Susan Looney with RACC RCSP transfer scholarship recipients Allison Herb and Troy Tranly 
A special partnership between Reading Area Community College (RACC) and Alvernia empowers RACC students and graduates to lead the pack as they continue their education. RACC transfer students experience a smooth transition, and many RACC transfer students receive financial aid. In fact, RACC students and graduates can apply for a combination of transfer scholarships up to $21,000/year, and Alvernia will award two full-tuition packages to RACC students who reside in the City of Reading in 2020.

Undergraduate transfer students wishing to enroll in daytime classes at the main Reading campus to earn a Bachelor's degree should contact Assistant Director for Transfer Students Arielle Phillips via email or by calling 610-796-8207.

Graduate transfer students and those wishing to participate in accelerated Adult Education or online courses should contact Graduate and Adult Education at 610-796-5178 or gradandadult@alvernia.edu.