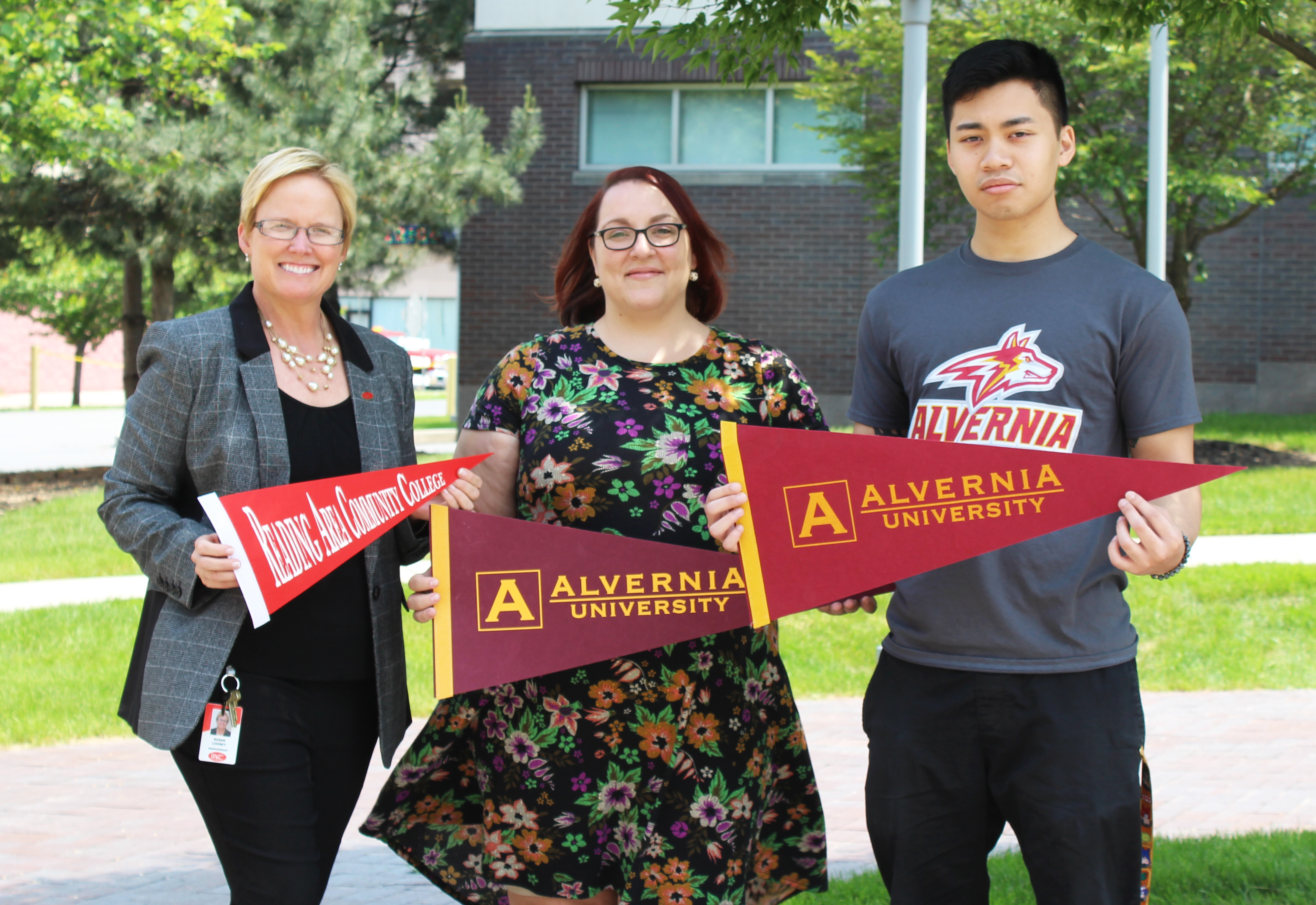 RACC President Dr. Susan Looney with RACC RCSP transfer scholarship recipients Allison Herb and Troy Tranly 
A special partnership between Reading Area Community College (RACC) and Alvernia empowers RACC students and graduates to lead the pack as they continue their education. RACC transfer students experience a smooth transition, and many RACC transfer students receive financial aid. In fact, RACC students and graduates can apply for a combination of transfer scholarships up to $17,000/year, and Alvernia will award two full-tuition packages to RACC students who reside in the City of Reading in 2019.
Undergraduate transfer students wishing to enroll in daytime classes at the main Reading campus to earn a Bachelor's degree should contact Undergraduate Transfer Coordinator Bret Krotee at 610-796-8269.
Graduate transfer students and those wishing to participate in accelerated Adult Education or online courses should contact Graduate & Adult Education Enrollment Coordinator Lori Korch at 610-796-5187.
Apply
Request your transcript from RACC and complete the Alvernia University Application for Admission.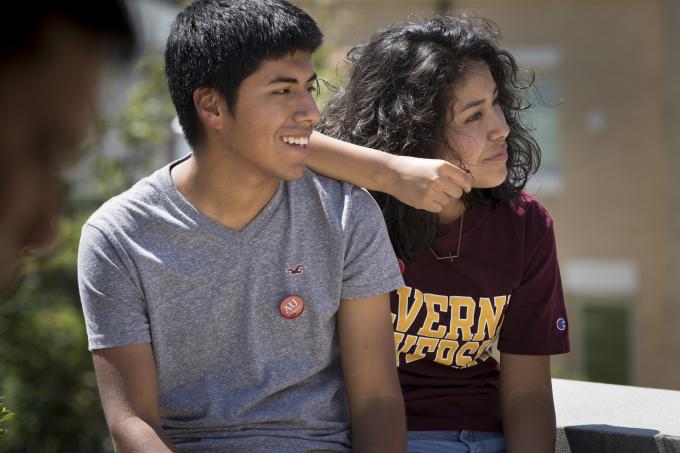 Earn Scholarships
Learn about transfer scholarships for which you may be eligible.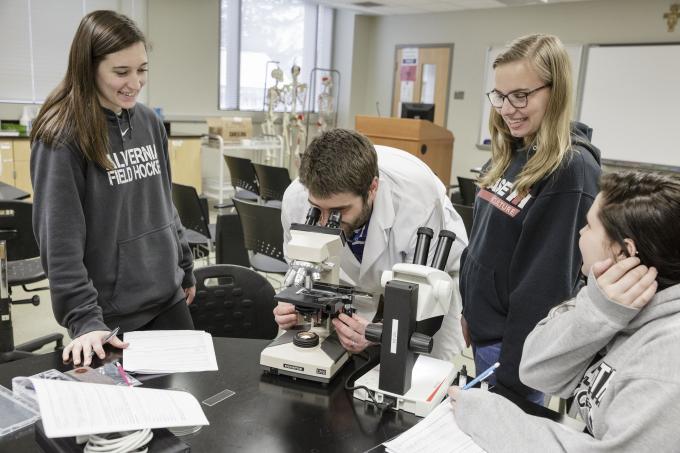 Transfer Credits
Contact an Alvernia transfer coordinator as soon as possible so you can be sure your transition to Alvernia will be seamless.