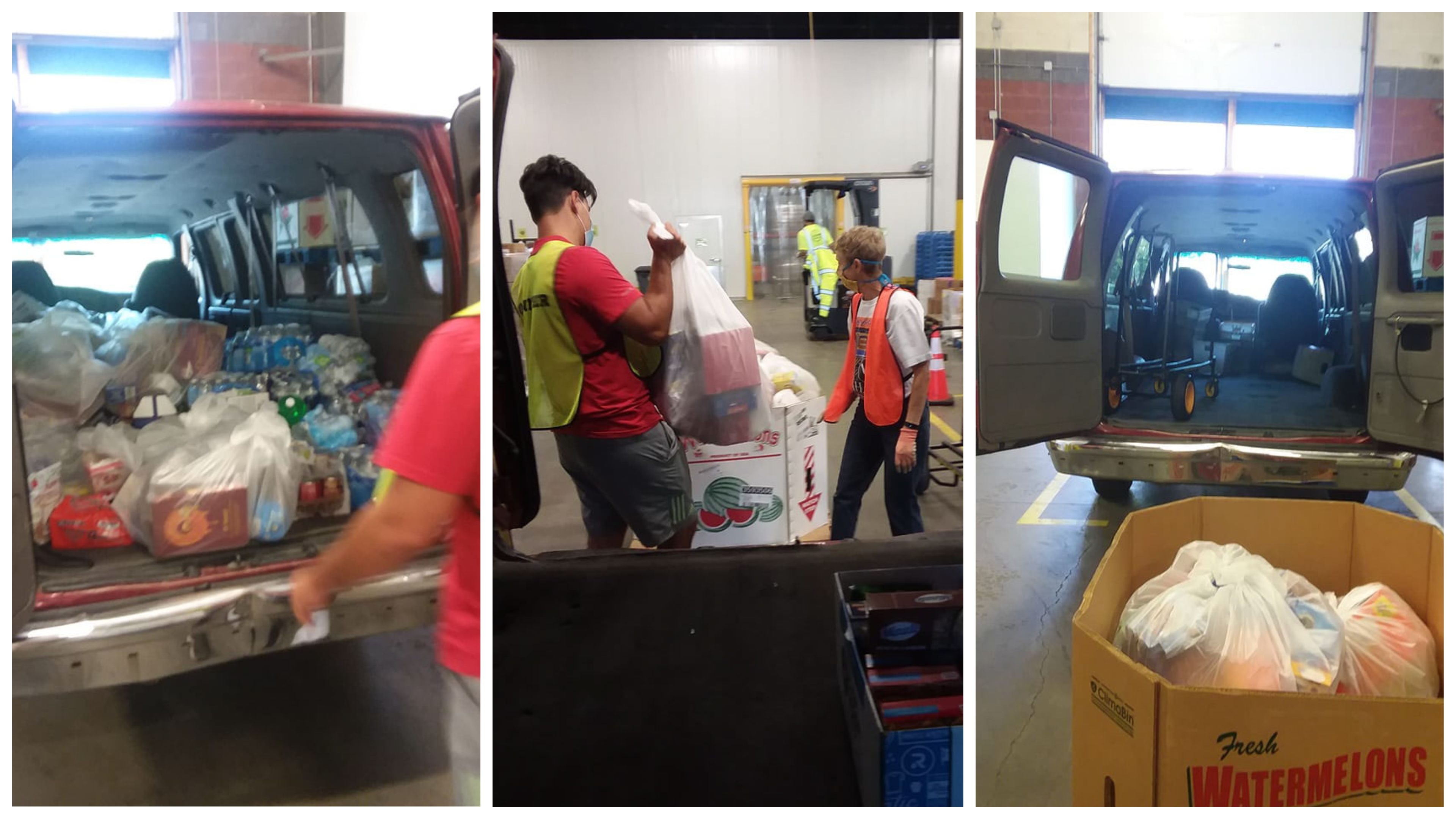 Alvernia hosts residence hall move-out donation drive for Helping Harvest
by Sidney Goodman '21
During a two-week residence hall move-out process, Alvernia students, with help from the Office of Mission and Ministry, Residence Life and the Sustainability Office, donated over 1,000 pounds of non-perishable food items to Helping Harvest.
Semester collections are a regular event at Alvernia, with food and other items sent to the Office of Mission and Ministry. However, the COVID-19 pandemic and subsequent closure of campus and transition to online learning disrupted this process. With the shortened timeline and unexpected move-out, students had a surplus of food items in their dorms and no place to put them.
"With the abrupt closure of campus and the small windows of time students had to move out of the residence halls in June, the food and items donated would have been thrown away," said Campus Minister Stephanie Gonzalez.
Alvernia's students were more than willing to donate to the community. The items collected from the donation drive passed the 1,000 pounds mark in donations, providing great aid to those in need as well as reducing waste.
"We don't have students on campus and the food can be more useful in our Reading community," said Gonzalez. "This circles back to our Franciscan tradition of caring for the Earth as best we can, while also caring for other people."