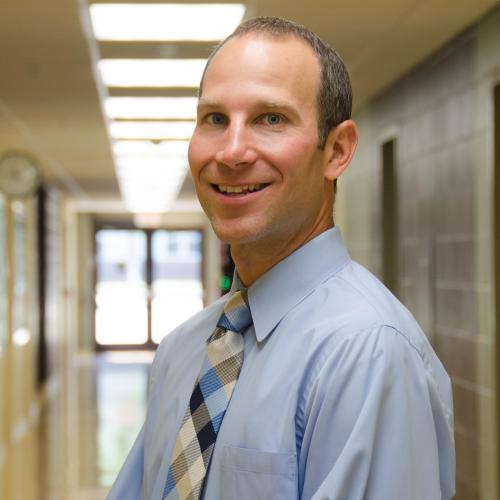 Associate Professor of Athetic Training
Tom and Helen Flynn Complex (The Plex)
Biography
Dr. Franek came to Alvernia University during the 2015-2016 academic with over 10 years experience as an athletic training educator. Dr. Franek was previously the Director of the Athletic Training Program at Eastern University within the Department of Kinesiology (since 2007). His prior educational experiences included Clinical Education Coordinator (Eastern University 2005-2007), Head Athletic Trainer/ Instructor (Gwynedd Mercy College, 2002-2005) and Instructor of Health, Physical Education and Nursing, Bucks County Community College (2001-2002). Dr. Franek teaches a variety of foundational knowledge, clinical application and synthesis based courses within the AT Program at Alvernia.
Dr. Franek completed his doctoral education at Rocky Mountain University of Health Professions, Provo, UT. His area of research involves transfer of learning and clinical education. He is a Certified Athletic Trainer with 18 years of practical experience in the following settings: semi-professional athletics (baseball), collegiate, high school and outpatient physical therapy clinic. In addition to his role as a faculty member at Alvernia, Dr. Franek is an accreditation Site Visitor for the Commission on Accreditation of Athletic Training Education (CAATE) and a scientific reviewer for the following Journals: The Journal of Athletic Training, The Athletic Training Educators Journal, and the International Journal of Athletic Therapy and Training.
Dr. Franek lives in Reading, PA, with his wife Michelle and two sons Evan and Jakob. He describes his family as "very active" whose interests include a variety of outdoor activities and athletics. They are active members of St. Catharine of Seina Roman Catholic Church in Reading.