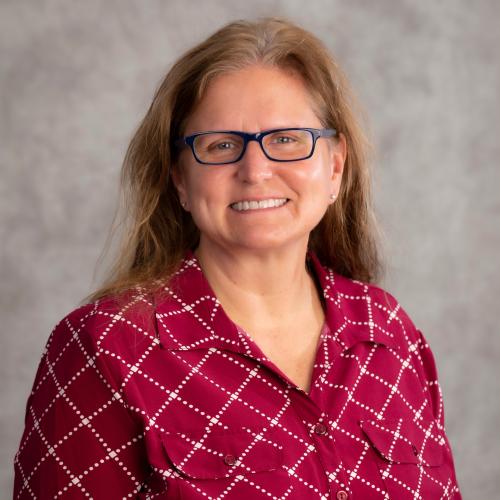 Assistant Professor of Athletic Training & Coordinator of Clinical Education
Tom and Helen Flynn Complex (The Plex)
Biography
Dr. Kimberly Stoudt is a nationally certified athletic trainer and emergency medical technician with tactical training for austere environments and extensive experience in diagnosing and treating a variety of musculoskeletal injuries and conditions. Dr. Stoudt most recently assisted in the development of First Aid for Severe TraumaTM (FASTTM), a national STOP THE BLEED® course from the American Red Cross. She is passionate about initiatives that are designed to build a population that is resilient and ready to respond to life-threatening injuries. She also served on the Performance Triad Activity Group for the U.S. Army Surgeon General and collected data as part of the NCAA-DoD Grand Alliance CARE Consortium at West Point Military Academy.
Dr. Stoudt served on medical teams at the college and elite levels, including the U.S. Olympic Training Centers in Colorado Springs and Chula Vista, as well as at the Salt Lake Olympic Winter Games for ice hockey athletes from the U.S. and visiting countries, Ironman U.S. Championships, Pennsylvania State University Beaver Stadium, Marine Corps, New York City and Philadelphia Marathons, Keystone State Games and the National Hockey Festival. She coordinates the Sports Medicine Team for the Special Olympics Pennsylvania Summer Games.
As a member of the Pennsylvania State Medical Assistance Team – East, Dr. Stoudt assists with preparations for natural or man-made disasters. Her role on an American Red Cross Disaster Action Team is to respond to family and community emergencies. She also serves on the Philadelphia Medical Reserve Corps.
Dr. Stoudt presented at conferences in Egypt, Thailand, Germany, Italy and Spain. She served as a faculty leader on study-abroad and mission trips to Australia, Ecuador, Greece, El Salvador and the Dominican Republic. As Academic Director for English through Academics, Athletics, and the Arts Abroad (ETA4), she led trips to Vietnam and Taiwan.