By Nikki M. Murry

Alvernia University has been a part of Reading's fabric since its founding in 1958. Its roots took hold in neighboring Schuylkill County after it expanded there in 1995.

But despite its entrenched ties, the university chose not to stick to the status quo in those communities. The August 2021 opening of the John R. Post Center at Reading CollegeTowne, a 240,000-square-foot living and learning facility situated in the heart of downtown Reading, began its reinvention. Its January 2023 unveiling of Pottsville CollegeTowne in that Schuylkill City's downtown district continued the push.

The strategy mirrors the seismic transformation happening all throughout higher education, with institutions needing to think differently to stay relevant. And Alvernia's forward thinking will create ripple effects, with redevelopment spurring more redevelopment, aided by public-private alliances.

"CollegeTowne isn't buildings and education; it's partnerships," said John R. Loyack, outgoing Alvernia University president whose vision shaped the strategy's implementation. "It's a magical process that combines experiential education and economic redevelopment. It demonstrates how education can impact downtowns, unveils opportunities for further redevelopment … and students are at the center of all of that." 

Moving into the state-of-the-art downtown Pottsville location, reutilizing the space once housed by a grocery store, allows Alvernia to strengthen the relationship with the Joseph F. McCloskey School of Nursing, enhance teacher education and certification programs, and expand offerings in social work, psychology and business programs. And that's just the tip of the iceberg.

"Since its founding, Alvernia has been a place for first-generation college students and non-traditional students juggling family life and new career opportunities, and this new campus will meet the needs of those students," said Glynis A. Fitzgerald, Ph.D. Alvernia's president and former senior vice president and provost.

Speak with nearly any member of the community about the arrival of Pottsville CollegeTowne at 500 Progress Avenue and you'll almost certainly be met with robust enthusiasm.

Celebrating the 17,000-square-foot initiative's ribbon cutting on Jan. 19, 2023, Pottsville Mayor David Clews voiced getting to that point and forming a partnership with Alvernia was nothing short of a pleasurable experience.

One that has already demonstrated CollegeTowne's arrival will surely equate to measurable growth for the city. Already in the works is the development of an apartment complex that will rent living space at market rates, all within walking distance of campus. 

"This has brought a huge potential for growth for Pottsville's future," said Clews. "The business community is extremely excited to welcome more potential customers, and residents will have access to an education system that's more than willing to work with people to meet their goals."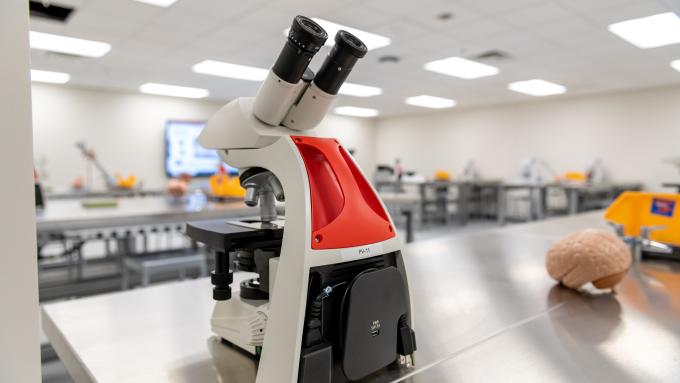 A proven model 
The CollegeTowne  initiative in Reading has sparked over 2 million square feet of redevelopment, with new entertainment options and a planned conversion of a former bank building into student housing. It's all happening on a large scale, right on Penn Street and a half-block surrounding it.

The process from discovering the Pottsville CollegeTowne site to opening happened quickly and somewhat seamlessly. Now it's time to get to work and to watch that aforementioned magic happen.

"There's already been an uptick in interest from people wanting to come to our campus," said Vice President for Graduate and Adult Education Gaetan Giannini. "Students will experience top-notch labs in downtown Pottsville, but also get Alvernia's personalized service. It carries the small-town touch and feel."

Also essential for future growth, the Pottsville CollegeTowne campus includes its own O'Pake Institute for Economic Development and Entrepreneurship, fostering partnerships between students, area entrepreneurs, small business owners, faculty researchers and industry leaders to fuel economic development through the student-powered SPARK Business Incubator. In Reading, the incubator has assisted more than 250 businesses in just two years' time.

"Our model has developed to the point where it now takes months versus years to implement," said Loyack. "We've learned that coalitions formed between the private and public sectors can bring community engagement, drive economic redevelopment and create student opportunities. It all gets students ready to make a living and make a life. They get real-life experiential learning without ever having to leave campus."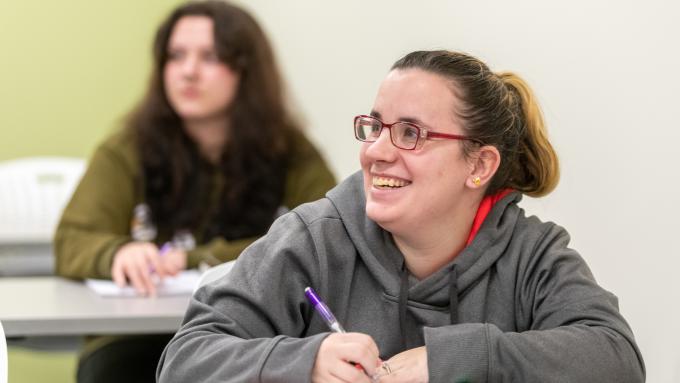 Providing a roadmap for changing demographics
With higher education facing a decline of traditional high school-aged students looking to pursue higher education, institutions across the country are evaluating innovative ways to continue the delivery of their transformational mission to other groups of interested learners. These demographic changes bring the interests and unique needs of the adult learner to the forefront of university strategy and will be the key to the success of an institution over the next 10 years. 

The expansion of Alvernia's CollegeTowne model into other markets across eastern Pennsylvania via on-ground and online formats is addressing the needs of this population by providing state-of-the-art facilities with flexible instruction modalities that meet the needs of continuing education as well as graduate students in a community-centric hub. 

"Today's adult learner needs an ecosystem of support services to address barriers to access and success in higher education," said Giannini. "Program availability, flexible scheduling, speed to completion, total cost and support and confidence in ability to complete are important factors to the adult learner. The CollegeTowne model addresses all these areas as we add new programs, support services and adjust learning modalities to meet their needs."

Fitzgerald believes the university's mission calls for Alvernia to meet these needs and investment in the expansion of student services is underway. 

"The establishment of the Presidential Hope Fund and Clare's Cupboard program indicates the university's commitment to meeting the needs of all our students, including our adult learners and graduate students," said Fitzgerald. "The university is investigating how to leverage a social worker model to connect students with all the resources they qualify for as a student in Pennsylvania. This model of support and caring is what our Foundresses did for years in Reading, and we look to continue this work into the future."

With the opening of Pottsville CollegeTowne, Alvernia now looks to the enhancements of the university's presence in the Philadelphia region while exploring new markets for potential expansions with the ultimate goal to add an additional motto for the university: "Alvernia University, now serving all of eastern Pennsylvania."