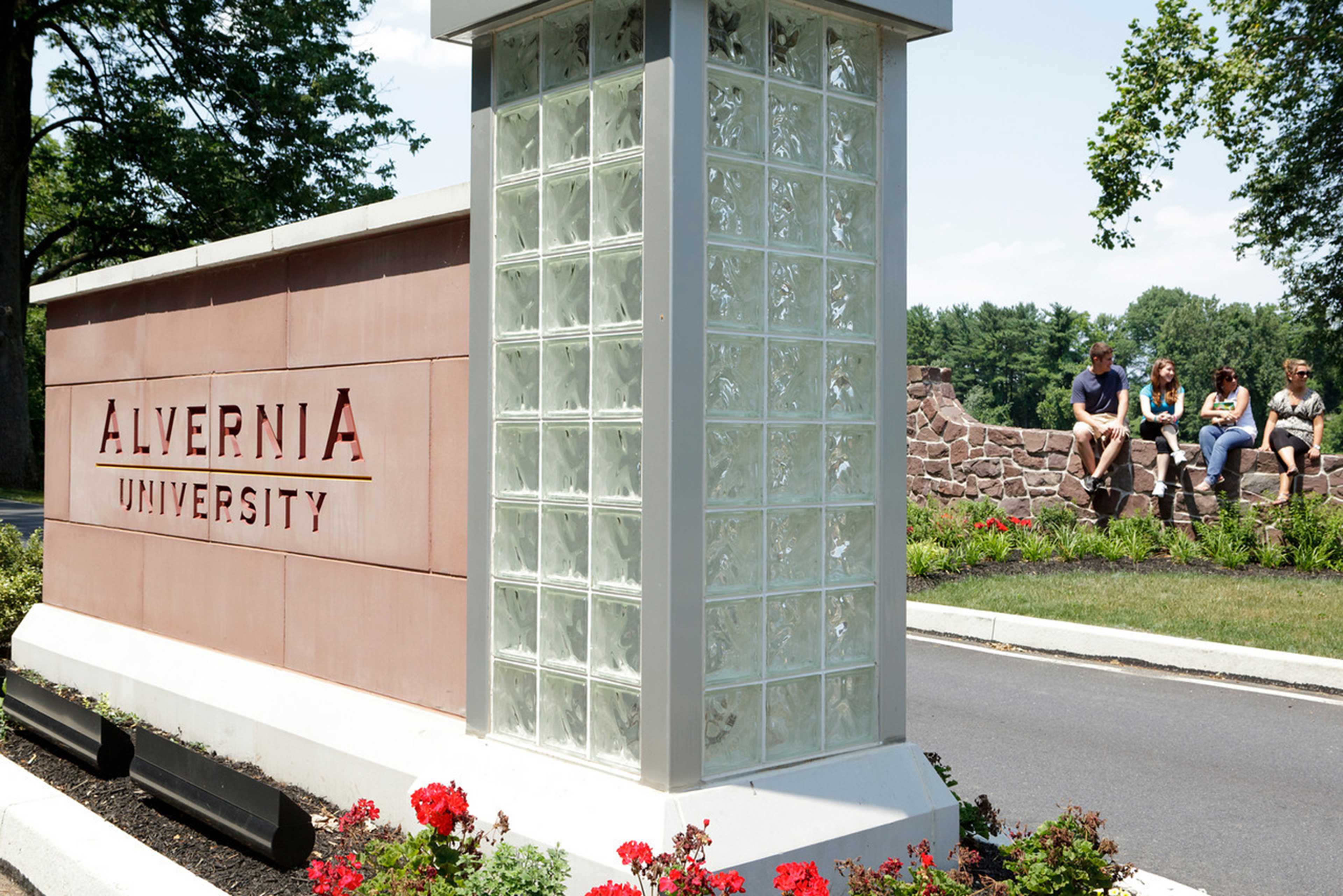 Agencies test COVID-19 facility capacity and health and safety protocols during summer months
To assist Alvernia University in testing its facility capacity and health and safety protocols for the return of the campus community during fall 2020 semester, the Reading Police Academy, Middle Creek Search and Rescue and Berks County Sheriff Office will utilize classrooms, athletic facilities and common areas for training sessions, exams and fitness training during July and August.
 "As we prepare for our return to campus, we are grateful for the willingness of our local law enforcement to assist us in testing and refining our COVID-19 related safety protocols that will help us protect our students, faculty and staff," said Alvernia President John R. Loyack.
Alvernia recently announced plans for an in-person fall semester consistent with guidelines set forth by the Centers for Disease Control, Pennsylvania Department of Health and the Pennsylvania Department of Education. The campus has been closed since March 18, when the university transitioned to online learning due to the COVID-19 pandemic.
"In the coming weeks, we will be installing hygiene stations, plexiglass and instructional signage to our campus," said Alvernia University's Senior Vice President and Provost Glynis Fitzgerald. "This use of the university facilities by our local law enforcement agencies will allow us to test our enhanced cleaning and safety procedures and ultimately increase their effectiveness for the benefit of our campus community."
The university will continue to outline the plan for a return to campus during the coming weeks through the work of the Pandemic Response Team, ad hoc faculty committee, other safety and health professionals, as well as the feedback from the law enforcement agencies.
"We plan on adhering to the latest CDC guidelines on social distancing and sanitation during our upcoming training sessions on campus and are happy to assist the University test its health and safety protocols," said Reading Police Academy Director of Training Sgt. Jacob Stefani. "Not only will this help protect the health and safety of their students, faculty and staff but will also help protect the greater Berks County community in which they serve."
Alvernia University is a thriving comprehensive university that empowers students to become ethical leaders with moral courage, while providing an intellectually challenging environment with real-world learning experiences. Operating on a scenic 191-acre suburban campus in historic Berks County, Pennsylvania, the distinctive Franciscan university of nearly 3,000 students is conveniently located near Philadelphia (60 miles) and within an easy drive of New York, Baltimore and Washington, DC.
The Reading Police Academy is located on the campus of Alvernia University. The Academy, operated by the Reading Police Department, has been certified since 1976 by the Commonwealth of Pennsylvania, Municipal Police Officers' Education and Training Commission to teach the basic police officer curriculum.