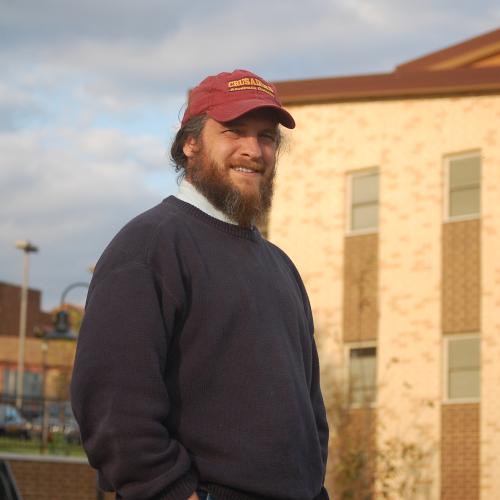 Associate Professor of English
Biography
Dr. Tom was born in Mt. Carmel, Pa. ('The Coal Regions.') After high school, he joined the Order of Friars Minor Conventual ('The Black Franciscans"), before returning to the secular world three years later in 1983.
After earning a B.A. in English from St. Joseph's University (1985), an M.A. in creative writing from San Francisco State University (1994), a Ph.D. in English from Lehigh University (2004) (and working a wide spectrum of jobs in between), he is now an Associate Professor of English at Alvernia University. "What a long, strange trip it's been."
Dr. Tom teaches a variety of English/Communications courses including Short Story, Critical Theory, Adolescent Literature, Modern American Fiction, Composition and Research, and Creative Writing. He is the author of Kerouac In Ecstasy (McFarland Press, 2011), and other published short stories and essays.
He is the faculty advisor for Zephyrus, the campus literary magazine that features original works of poetry, fiction, essay, photography, and artwork submitted by Alvernia students.
He's written a million words, drawn 7 graphic novels, plays guitar, kalimba and autoharp… and has the longest beard in the department. It all goes on, continually.