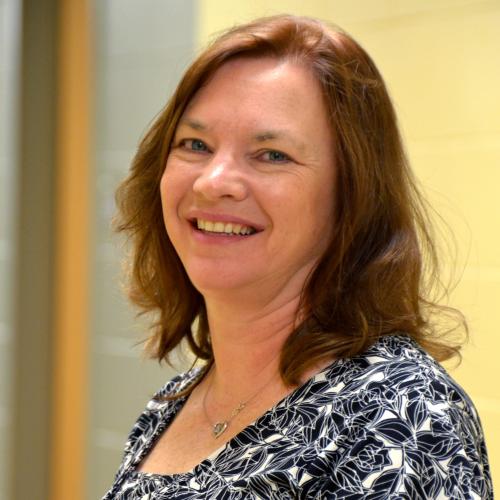 Assistant Professor of Occupational Therapy
Pi Theta Epsilon Advisor
Biography
Dr. Schrepfer received her undergraduate degree in biology from Penn State University and a post-baccalaureate certificate from Thomas Jefferson University. In addition, she also holds a Master of Science degree in Low Vision Rehab for Pennsylvania College of Optometry (now Salus University) and a Doctorate in Health Science from Massachusetts College of Pharmacy and Health Science. She has been an occupational therapist for over 32 years with focus on geriatric rehab and low vision.
Dr. Schrepfer became interested in low vision when working with adults and older adults in a rehab setting and noticed that many had issues with their vision, which was affecting their ability to function as independently as they could. In the early 90's there was very little information or therapists addressing these deficits.
In the area of low vision, Dr. Schrepfer has conducted continuing education classes for a few companies including Cross Country Education. The course was developed and taught for visual impairment in older adults: Functional implications, evaluation and treatment. Working with persons with low vision is unique. For the majority, the vision cannot be remediated. The treatment focuses on compensation and adapting tasks, environments to enhance the client's residual vision or provide a new way to perform functional tasks.
It can be challenging but the rewards are great. Many low vision patients give up hope that they will never be able to do things independently and it is rewarding to be able to provide a way to help them.
Dr. Schrepfer is also the academic advisor for Rio Chapter/ Pi Theta Epsilon Honor Society.