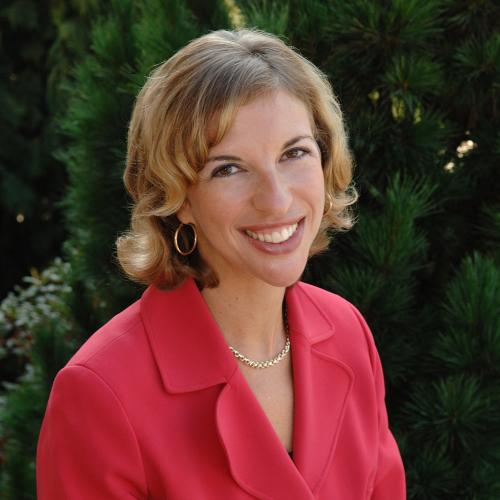 Department Chair, Communication and Digital Media
Professor of English & Communication
Biography
Jodi Radosh is the chair of the Communication and Digital Media Department and a Professor of English and Communication at Alvernia, and Associate Director of the Holleran Center. She teaches a variety of classes pertaining to mass media, including public relations and advertising, television production, and mass media ethics. Through a partnership with local television station BCTV, Dr. Radosh's classes are able to participate directly with the station and earn hands-on experience. She also teaches a number of on campus and online graduate classes for students pursuing an MBA.
As Associate Director of the Holleran Center, Dr. Radosh is a proponent of service learning, in which education is coupled with community service. Her classes have worked for non profit agencies, such as a public relations class which produced an educational video to raise cancer awareness.
Dr. Radosh earned her undergraduate degree from Rutgers University, where she pursued a dual major in English and Communications. She has also completed a Master's degree in Journalism, as well as a doctorate in Mass Media and Communications, which she received from Temple University.
Dr. Radosh began her media career at a news station in Philadelphia, where she became a television reporter. After moving to Lancaster, she began her own news operation in Ephrata, where she served as a writer and reporter. She also started her own talk, show, "Around Your Town." She has worked for Channel 5 Berks County News as an anchor and interim director, in addition to WGAL, an NBC affiliate, where she served as a weekend reporter.
In addition to mass media affairs, one of Dr. Radosh's main areas of interest includes medical communication, particularly how medical issues are dealt with in the news, and how doctors spread their messages to the media. Dr. Radosh and her husband, Lee, a family physician, have delivered a number of presentations at national conferences on medical communications, in addition to speaking at local hospitals.
In her free time, Dr. Radosh enjoys being with her family, especially her young daughters, Rachel and Danielle.