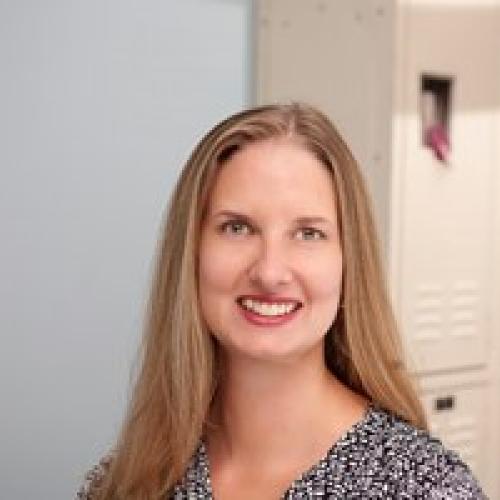 Assistant Professor of Occupational Therapy
Biography
Dr. Jayme Ober's excitement for occupational therapy (OT) began when she was a teenager and saw the many unique benefits OT offered her mother, who had multiple sclerosis (MS). Dr. Ober earned her entry-level degree in OT from Temple University, and began her OT career in long-term care, but has primarily worked in the dynamic acute care setting for over 15 years. Although Dr. Ober's clinical area of focus is in adult rehabilitation, she gained certification in newborn massage instruction (CNMI) in 2009, and taught a successful hospital-based newborn massage class for many years.
Dr. Ober transitioned to teaching in academia as an adjunct faculty member, and as a guest lecturer at Alvernia University in 2017. She earned her post-professional Doctorate of OT (OTD) from Chatham University, and joined Alvernia's full-time faculty in 2018. Courses taught include: OT Process, Occupational Performance II: Adult, Research Design, Research Report, Interprofessional Collaboration: Leadership Skills to Increase Cultural Competency, and Fieldwork I Seminars.
To reflect expertise in the specialized area of multiple sclerosis care, Dr. Ober achieved certification as a Multiple Sclerosis Certified Specialist (MSCS) in 2020. Dr. Ober also utilizes her expert knowledge on OT's unique role in acute care to serve on the editorial board for the Journal of Acute Care Occupational Therapy (JACOT) as an associate editor. She is passionate about advancing the profession.
Dr. Ober has presented her scholarly work with occupational therapy's Kawa model at the Pennsylvania Occupational Therapy Association (POTA) conference. Her research, to cultivate acute care rehabilitation team collaboration, was published in a peer-reviewed international journal dedicated to allied health professional practice and education. In her personal time, she enjoys going on adventures with her family, and participating on committees for a dance parent's club and her church. Dr. Ober aims to inspire and empower her students to become remarkable contributors to the occupational therapy profession with a passion for service and drive for ethical leadership.