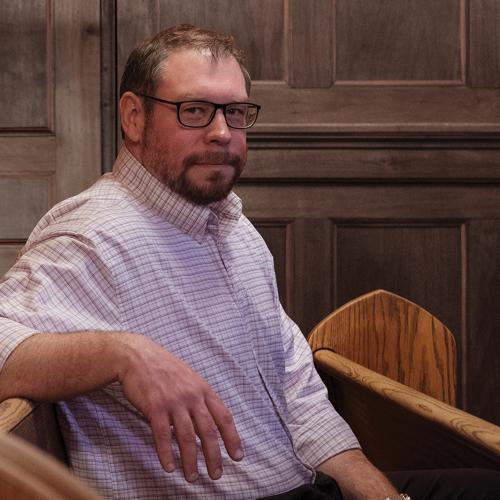 Associate Professor of Theology
Biography
Dr. Corey R. Harris teaches courses in foundational theology, fundamental moral theology, various topics in special moral theology, Catholic Social Thought, and the theology of marriage and sexuality. Dr. Harris also regularly teaches in both Alvernia's First Year Seminar and Honors programs.
Dr. Harris' dissertation was entitled The Domestic Church and the Post-Nuclear Family: A Theological Analysis and Critique. He has continued to work with new and emerging family forms as they relate to Catholic Theology generally and the domestic church specifically through presentations at the College Theology Society, New Wine, New Wineskins, and others. Dr. Harris is currently working on two projects in this area: the need to reclaim marriage and family as a vocational calling and the possibility of considering same-sex parent headed families as domestic churches.
Dr. Harris' secondary areas of interest are Catholic Healthcare Ethics, Catholic Social Teaching, and Pedagogical Issues in teaching Theology. Of particular interest has been one point of connection between healthcare and family: assisted/artificial reproduction. To that end, his most recent publication is "A Roman Catholic Perspective on Simple Case Assisted/Artificial Reproduction" in the International Journal of Religion and Spirituality in Society. In Catholic Social Thought, Dr. Harris will soon publish an article on "The Soul, Addiction, and Sin Taxes" that focuses on public policies that seek to raise funds from taxing morally problematic choices. In the field of teaching, Dr. Harris has presented at both the American Academy of Religion and the Association of Franciscan Colleges and Universities.
Dr. Harris is currently on the Advisory Board of the Religion in Society knowledge community and a convener for the College Theology Society's "Marriage and Family Life" section. He is also the faculty advisor for Theta Alpha Kappa (the Theology and Religious Studies honors society) and Lambda Sigma (the national honors society for second year students.