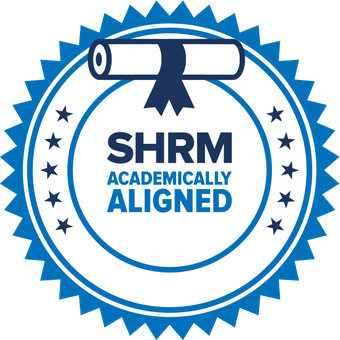 Society for Human Resource Management (SHRM)
The purpose of the Society for Human Resource Management is to acquaint students seeking careers in management, human resource management or labor relations with current issues and trends in these fields.

Our Superior Merit-winning student chapter is recognized locally by the Berks County SHRM Chapter. Sponsorship affords our students networking opportunities with professional chapter members during monthly meetings. The professional chapter also helps to sponsor events such as our on-campus Job Fair. Student members have been active participants in various community events such as Toys for Tots, Road Run, MADD fundraisers, and the Chapter's Annual Animals Need Food, Too campaign. SHRM has participated in Christmas on Campus, the Turkey Drive, and Trick-or-Treat for Unicef as service projects.
Links:
SHRM Assurance of Learning
SHRM Foundation
SHRM Student Programs
SHRM Student Career Center
SHRM Online: the website of the Society for Human Resource Management
HRCI Website
Meetings:
Meetings are held the third Thursday of every month at 2:45 pm, in Bernardine Hall room 201. Should the third Thursday fall on a holiday, a make-up meeting will be held the following Thursday of the month.
Internships in Human Resources:
Looking for an internship in Human Resources? Stop in and visit Alvernia's Career Development Center, Bernardine Hall room 1104.
Advisor:
Dr. Beth Berret
beth.berret@alvernia.edu
610-796-8366