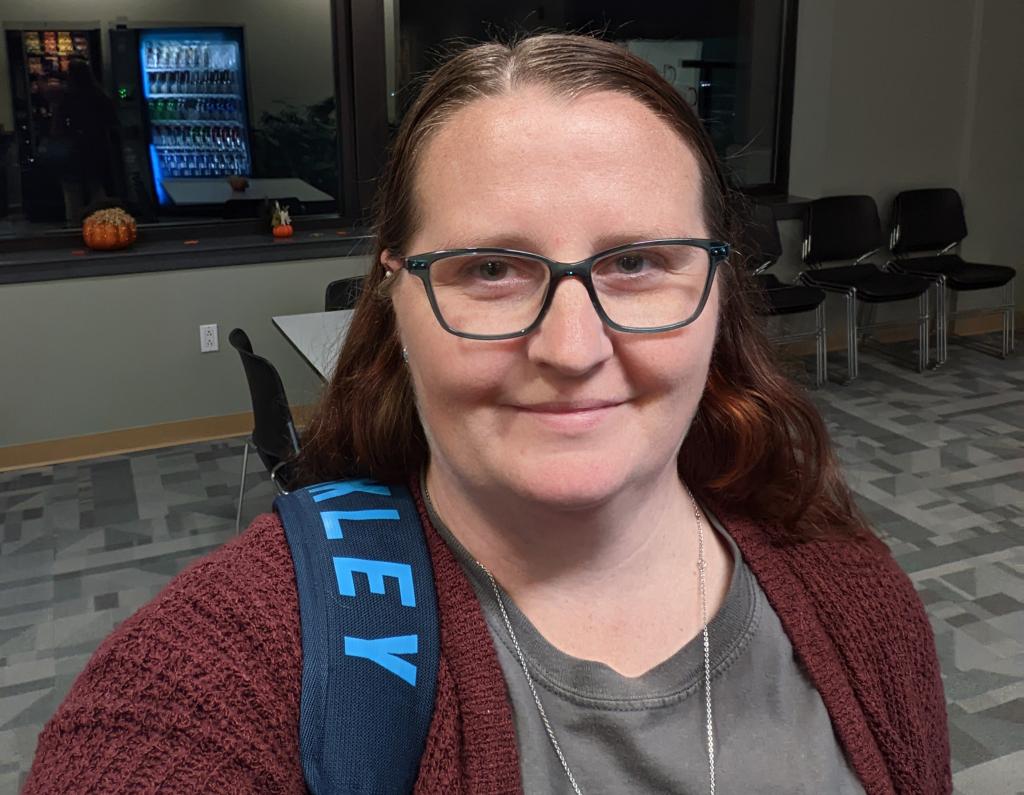 Jennifer's Comeback Story

Continuing education as an adult learner can be anxiety-provoking and become quite the balancing act of wearing the hats of employee, parent, caretaker and student. Jennifer Deeter is a perfect example of this balancing act. She is an adult student enrolled in classes at Alvernia's Pottsville Campus and pursuing a business degree. Deeter works long hours, raises two children and takes care of an elderly parent. She chose Alvernia because it is an accredited college offering accelerated courses in a flexible format that fits her schedule and is close to home.
 
Alvernia's accelerated courses were essential when Deeter decided on a university because of her work and home life schedule. Her 16 years of work experience at a fuel station and being a mom have provided her with many essential tools to make her successful in her academic journey. As an adult learner, her workplace experience gives her the skills to navigate schoolwork effectively over the eight-week MODS. Another benefit as an adult student is the real-world learning qualities critical to building confidence and communication with professors and her peers.
 
Deeter created beneficial relationships with her professors, which helped when it came to communicating any struggles or challenges she had along the way. Taking a foreign language was a struggle at first. However, Professor Hull, the Spanish teacher at the Schuylkill Campus, told her that "as long as she listens to what he says and asks questions when needed, she would be fine." Professor Hull also encouraged her to watch videos to help her overcome the challenges of learning a new language. Because of this individualized attention, Deeter earned a B+ in Spanish 1 and an A for Spanish 2.
 
"It is important to have a professor who can make you feel like you can learn this, and you will succeed - just don't give up," Deeter said.
 
For the Pottsville resident, Alvernia's Accelerated Bachelor of Science in Business Management program paves the way for her and her fiancé to open their own future business. She knows there is much to do ahead, but hard work is not foreign to Jennifer. Her hard work was rewarded as she earned the highest academic honor at the end of several semesters, earning her place on the dean's list. Dean's list was never a thought as she began her journey because she didn't receive the best grades in high school. But as an adult learner, she has grown to overcome any learning obstacles and has utilized the supportive community at Alvernia to become successful.
 
"Alvernia has great ethics and leadership; everyone shows respect, fairness, and honesty," said Deeter. "They teach you all of these values and how to find your core values and have the courage to live them."

Jennifer created her comeback. Create Yours:
 
Story written by Sarah Matarella