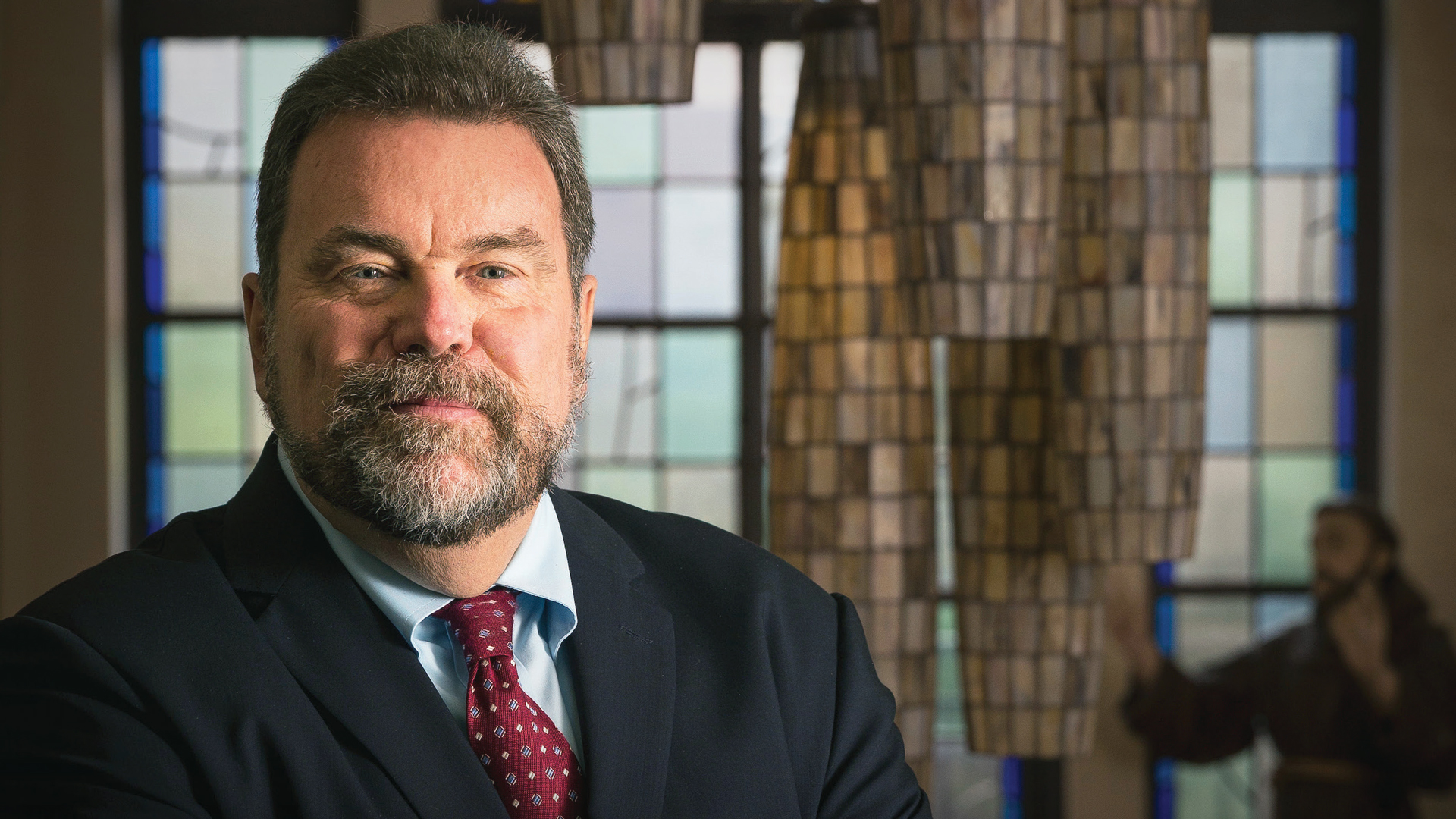 Special issue explores legacy of leadership
After 14 years of transformational leadership, the extraordinary journey of Thomas F. Flynn as president of Alvernia University will end June 2019. During his tenure as the longest-serving president in Alvernia's history, guided by its inclusive Franciscan core values, the university became a comprehensive, regional university, now recognized as a national leader in community service and civic engagement.
Read the special issue of the Alvernia Magazine celebrating President Flynn below:
Alvernia Magazine is published by Alvernia University twice per year in summer and winter to share news and information about the institution with alumni, friends and the community. Opinions expressed in the magazine are those of the authors and do not necessarily represent the university. Please share your feedback as we work to continuously enhance the publication: 400 Saint Bernardine Street Reading, PA 19607 or magazine@alvernia.edu.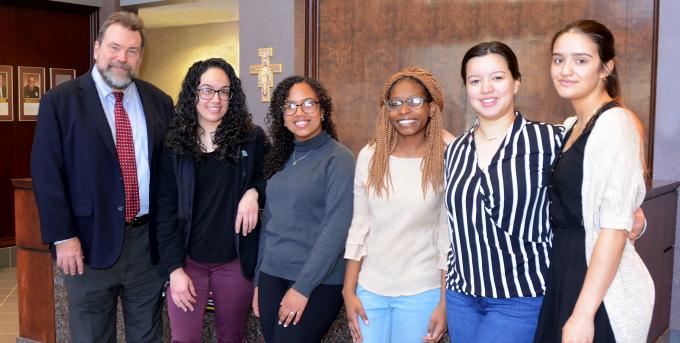 Salute to Tom Flynn
Alvernia celebrates President Tom Flynn for his transformative tenure as the leader of the university. Share in the celebration by supporting the Reading Collegiate Scholars Program, the initiative he created to provide talented and deserving students from Reading an opportunity to succeed and graduate with a life-changing college degree.