Change From Above
They say a picture is worth a thousand words, and so a pair of pictures offering a bird's-eye view of Alvernia's campus evolution during the past several years are a valued commodity indeed.
Two aerial views show dramatic changes that have contributed to university's progress and bring into clear view just how many new buildings are a part of the Alvernia experience today. The first photo "THEN" was taken in 2006, while the second "NOW" photo was taken in the fall of 2015.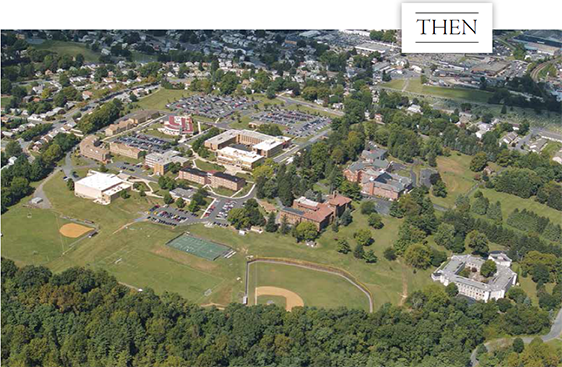 Notable additions include creation of an artificial turf playing field, the Campus Commons and four buildings that constitute the Founders Village student-housing complex. Look closely at the "then" picture and you'll see the parking lot in front of the Student Center that is now the campus quad, and above the absence of the baseball and softball fields that were moved to Angelica Park in 2008 (see inset) to accommodate changes. What has not changed is the park-like, suburban setting that continues to make Alvernia's campus a comfortable, welcoming place to live and learn!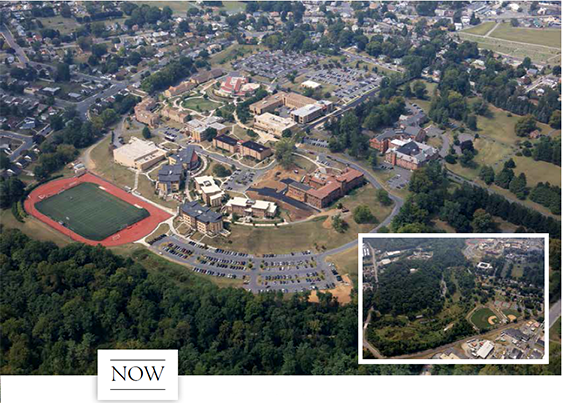 Check out a flyover video of Alvernia's campus