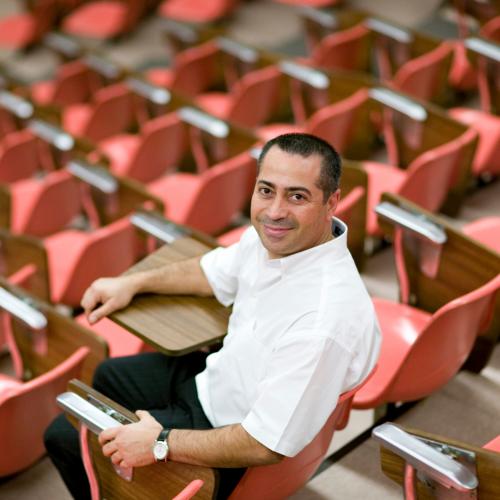 Chair of Department of Leadership Studies
Director of Leadership Programs
Associate Professor of Finance and International Business
Biography
Prior to teaching at Alvernia, Dr. Tiglioglu was a Visiting Assistant Professor at Texas Tech University where he taught various courses in Economics and received the Outstanding Graduate Part-Time Instructor Award in 2000-2001 academic year. In addition, he was a research assistant at the nationally known Wind Science and Engineering Research Center. His research on catastrophic wind events and dissertation entitled "Modeling Hurricane Evacuation Using Transportation Models, Fuzzy Set and Possibility Theory" were funded by the Department of Commerce National Institute of Standards and Technology (NIST).
During his tenure at Alvernia, Dr. Tiglioglu has served as Assistant Professor of Economics and Associate Professor of Finance and International Business. He was the Sam Walton Fellow (Faculty Advisor) for Students in Free Enterprise (SIFE). He also served as the Coordinator of the MBA Program. He is currently the Director of the Ph.D. Program in Leadership and Associate Director of the O'Pake Institute for Ethics, Leadership, and Public Service.
In addition, Dr. Tiglioglu chaired the 2017 Pennsylvania Economic Association (PEA) Annual Conference at Alvernia University where the conference keynote speaker was Dr. Patrick T. Harker, President and Chief Executive Officer of the Federal Reserve Bank of Philadelphia. He is currently serving as Vice President, Pennsylvania Economic Association (PEA).