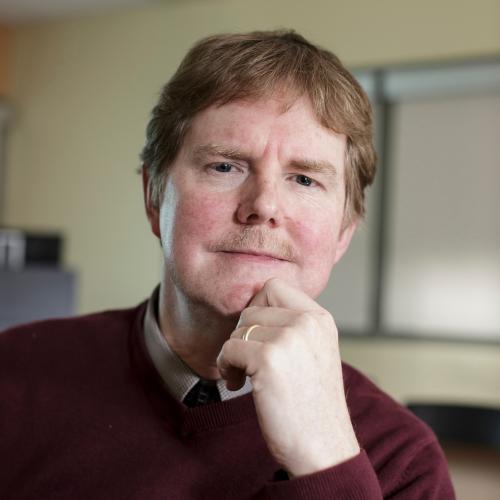 Professor of Occupational Therapy
Biography
Dr. Penny teaches occupational therapy courses in psychosocial occupational therapy, occupational theory, management and supervision, data analysis and research design. In addition, Dr. Penny has taught courses for the Honors Program exploring the role of the media in the stigma of mental illness.
His teaching philosophy is based on his belief in occupational therapy and in the holistic nature of human beings. In occupational therapy we believe that humans are active, intrinsically motivated beings, whose development is continuous throughout life. Participation in occupations has a fundamental effect on growth and well-being. By valuing individuals and engaging them in purposeful activities occupational therapists enable people to make life affirming choices, achieve higher levels of functioning gain independence, and improve their quality of life.
Dr. Penny joined Alvernia in 1999. He was the Occupational Therapy Program Director during the transition from the BSOT to the combined BSHS and MSOT degree program and led the successful reaccreditation of the program with the American Council for Occupational Therapy Education (ACOTE). After gaining his doctoral degree in Leadership and Innovation from Wilmington University, Dr. Penny once again took on the responsibilities of Occupational Therapy Program Director (2010-2018) and was chair of the Occupational Therapy department (2012-2017). Prior to joining Alvernia University, Dr. Penny was a faculty member in the Department of Occupational Therapy at the University of Scranton, PA and served as the Acting Chair of the Occupational Therapy Department.
Dr. Penny worked for fourteen years in a variety of psychiatric and behavioral health settings. In addition to clinical positions, he held the positions of Director of Occupational Therapy at Philadelphia State Hospital and Director of Therapeutic Activities at Eastern Pennsylvania Psychiatric Institute. He has provided consultation for occupational therapy services to hospitals and community agencies and has been actively involved in the supervision of students during level I and level II fieldwork. Dr. Penny's areas of clinical specialty include: the use of occupation to help people with severe and persistent mental illness, the use of group treatment modalities, the application of Allen's Cognitive Disabilities Model, and Social Skill's training in the treatment of mental illness. He has additional research interests in the area of attitudes towards people with mental illness, health care ethics, moral reasoning, and moral distress.
Dr. Penny is member of the American Occupational Therapy Association, and the Pennsylvania Occupational Therapy Association. He has published in the American Journal of Occupational Therapy, Occupational Therapy in Health Care, Occupational Therapy in Mental Health, and OT Practice. He is a frequent presenter at regional and national conferences, and was chair of the Therapeutic Activities and Leisure Skills conference sponsored by the Medical College of Pennsylvania and Hahnemann University.