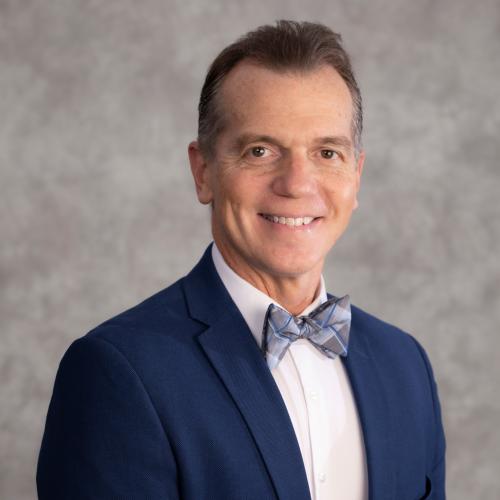 Department Chair, Professor of Physical Therapy
Biography
Dr. Wise received his PT degree from Arcadia University and his DPT degree from Widener University. Dr. Wise is a certified athletic trainer (ATC), certified manual therapist (MTC), has received his board certification as a clinical specialist in orthopaedics (OCS) and is a Fellow of the American Academy of Orthopaedic Manual Physical Therapists (FAAOMPT). He is currently in the dissertation phase of his PhD at Nova Southeastern University in a project entitled, "The Effect of Sacroiliac Joint Non-Thrust Manipulation on Muscle Thickness of the Sacral Multifidi, Lumbar Active Range of Motion, and Self-Reported Pain in Individuals with Low Back Pain".
Dr. Wise is the founding Chair of the Department of Physical Therapy at Alvernia University. Prior to coming to Alvernia, Dr. Wise was Clinical Associate Professor in the Institute for Physical Therapy Education at Widener University and former Program Director for the PTA Program at Alvernia. He has engaged in active clinical practice in providing care for individuals with musculoskeletal impairments for over 27 years. Along with his wife, he is owner of WISE Physical Therapy, LLC, an orthopaedic outpatient private practice in Kutztown, PA. He was also previous owner of WISEfeet, P.C., a functional foot orthotic prescription service, and co-owner of Therapeutic Articulations, LLC, a provider of educational resources for Physical Therapists.
Dr. Wise's clinical and research interests lie in the areas of orthopaedic manual physical therapy of the spine and lower extremity biomechanics. In addition to his peer-reviewed disseminations, Dr. Wise has developed and presented over 25 continuing education seminars related to orthopaedic manual physical therapy. He has also initially co-authored an iPod application entitled, "iOrtho+", which is currently available on the iTunes and Android markets.
Doctor of Physical Therapy Program at Alvernia University is accredited by the Commission on Accreditation in Physical Therapy (CAPTE), 1111 North Fairfax Street, Alexandria, Virginia 22314; telephone: 703-706-3245; email: accreditation@apta.org; website: http://www.capteonline.org. If needing to contact the program/institution directly, please call 610-568-1546 or email christopher.wise@alvernia.edu.

For more information regarding the process of accreditation, please contact the:
Commission on Accreditation in Physical Therapy Education
1111 North Fairfax Street
Alexandria, VA 22314
Phone: 703-706-3245
Email: accreditation@apta.org