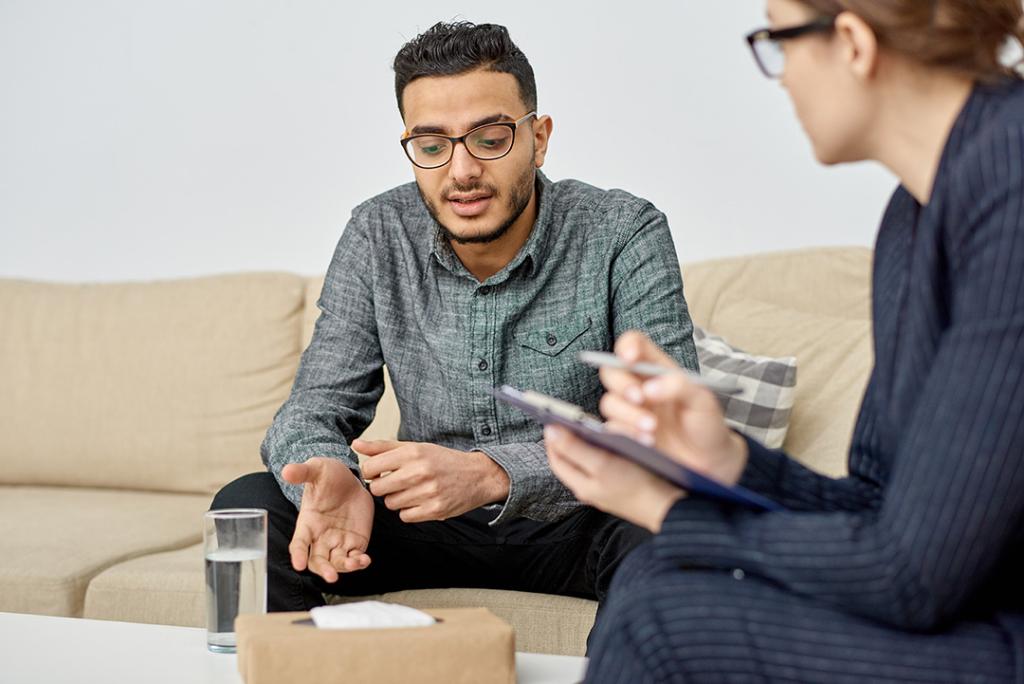 B.S. in Psychology Overview
Psychology is not only a fascinating major, but also an applied science that prepares students for careers in virtually any industry. It also prepares you for life by teaching important skills like communication and critical thinking.
In addition to real-world learning through internships and service learning experiences, psychology majors conduct collaborative research alongside faculty scholars who also guide students through their undergraduate years as mentors. Psychology faculty and students have conducted research in a wide variety of subjects, including:
Social-emotional development
Perception of attachment style in romantic relationships
College student's stressors and coping strategies
Undergraduates' perceptions of the causes of depression
Prenatal alcohol exposure
Learning in early childhood
Ethics education
The long-term impact of service projects on students
Substance abuse
Moral development
Diversity and multiculturalism
Opening the Door to a World of Opportunities
When you earn a B.S. in Psychology, you acquire the skills and knowledge needed to pursue careers in many fields. Most psychology majors pursue careers in healthcare, criminal justice, forensics, education, business and the non-profit arena. Others continue their education to earn advance degrees in specific areas of healthcare, counseling and education.
Alvernia psychology graduates work in a diverse range of fields at organizations, such as:
Albright College
Astra Zeneca Pharmaceuticals
Berks County Adult Probation
Berks County Community Re-entry Program
Berks Psychiatry
Berks Visiting Nurses
Children's Home of Reading
Children's Hospital of Philadelphia (CHOP)
Emotional Wellness, LLC
Greater Reading Mental Health Alliance
Hamburg School District
Highmark Blue Shield
Hospice Life Choice
Olivet's Boys and Girls Club
Oley Valley School District
Montgomery County Intermediate Unit
New Story School
Penn State Milton S. Hershey Medical Center
Pennsylvania Power and Light Corp.
Project Transition
Reading Area Community College
Reading Hospital
The Center for Pediatric Therapy
The Reading Symphony
Threshold Rehabilitation
Tweed Weber
Some psychology students return to school after graduating from Alvernia to earn graduate degrees. A sampling of schools where psychology alumni attend graduate programs:
Alvernia University
Lehigh University
Minnesota State University
New York University
Drew University
Northern Illinois University
Philadelphia College of Osteopathic Medicine
University of Scranton
Penn State University
Immaculata University
Temple University
University of Pittsburgh
Villanova University
Kutztown University
West Chester University
---
Curriculum

To earn the Bachelor of Science in Psychology, students must complete 123 credits, including 59 credits in the psychology major.

Psychology Course Requirements (29 credits)

PSY 101 Introductory Psychology
PSY130 Exploring Research
PSY 208 Human Development across the Life Span
PSY 230 Applications of Research
PSY 250 Introduction to Psychopathology
PSY 301 History and Systems in Psychology
PSY 314 Applications of Theories and Techniques
PSY 412 Practicum I
PSY 413 Practicum II
PSY 422 Ethical and Professional Issues I
PSY 423 Ethical and Professional Issues II

Psychology Electives (15 credits)

PSY 201 Psychology in the Real World
PSY 210 Educational Psychology
PSY 215 Multicultural Issues in Psychology
PSY 220 Close Relationships
PSY 270 Scientific Methods in Behavioral Science
PSY 303 Psychology of Personality
PSY 306 Group Dynamics
PSY 308 Psychology of Gender
PSY 312 Psychology of Play
PSY 330 Crisis Management in Mental Health Field
PSY 350 Industrial & Organizational Psychology
PSY 405 Social Psychology
PSY 408 Senior Seminar
PSY 420 Equine Assisted Psychotherapy
PSY 430 Forensic Psychology
PSY 440 Sports Psychology

To learn more about each course, please review our Psychology Course Descriptions.

Faculty

Experiential Learning 

Through internships, students have opportunities to apply theories and knowledge learned in the classroom in a variety of professional settings. In addition to providing exposure to the activities and expectations of a real-world workplace, internship experiences help students develop their network of professional contacts.

Practicum

All psychology majors must complete a two-semester practicum experience. A practicum is a real-world learning/working experience, during which you are placed in a position in the community that closely relates to your career interests. It's similar to an internship, and occurs in your senior year.

Alvernia believes that real world experience is extremely important, as it can improve your confidence and introduce you to professionals in your intended field of employment. You can find out more about real world learning at www.alvernia.edu/academics/experiential_learning. There's a lot to think about when you're preparing for a practicum, but you'll get the information and help that you'll need, when you receive the Practicum Handbook.

Research Opportunities

In addition to real-world learning, psychology majors can get a chance to participate with faculty members in research projects. Faculty members serve as mentors for students working on their senior theses, and students work collaboratively with faculty members on a variety of projects. You can visit the psychology faculty pages to learn more about research projects that might match your interests or visit S.U.R.F.

Tuition

To determine the cost of this program, please visit our Tuition page.  For a personalized estimate, please contact an admissions counselor at 610-790-8269 or at admissions@alvernia.edu.

Financial Aid

Alvernia offers loan, grants, scholarships, and payment plans. Our admissions counselors can help you identify the aid that is available to you and for your program. For more information, visit our Financial Aid page.

Accreditation

All programs offered by Alvernia University are approved by the Department of Education of the Commonwealth of Pennsylvania and accredited by the Middle States Association of Colleges and Secondary Schools.
---
Learn More
For more information about Alvernia's Psychology Program contact the Admissions Office at 1-888-ALVERNIA or 610-796-8269 or admissions@alvernia.edu, or reach out directly to:
Ana Ruiz, Ph.D.
Professor
Psychology & Counseling Department Co-Chair
Upland Center, Room 126D
610-796-8337
ana.ruiz@alvernia.edu
Di (Dee) You, Ph.D.
Professor
Psychology & Counseling Department Co-Chair
Upland Center, Room 126A
610-796-8354
di.you@alvernia.edu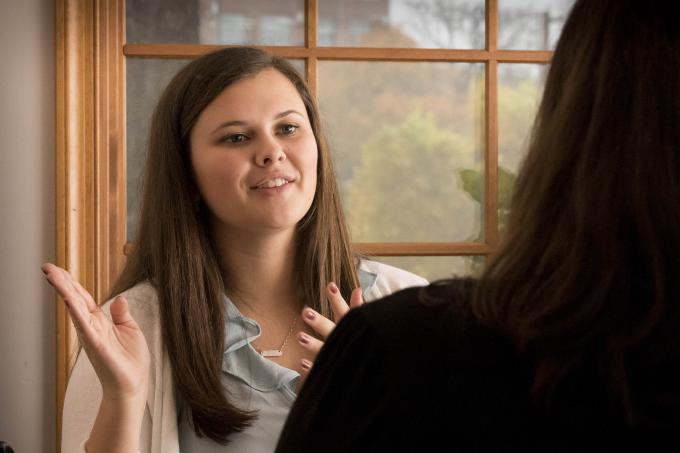 Internship Leads to Full-Time Job
Recent psychology graduate Brittany Millard was offered a full-time position with the Greater Reading Mental Health Alliance following an internship in her senior year.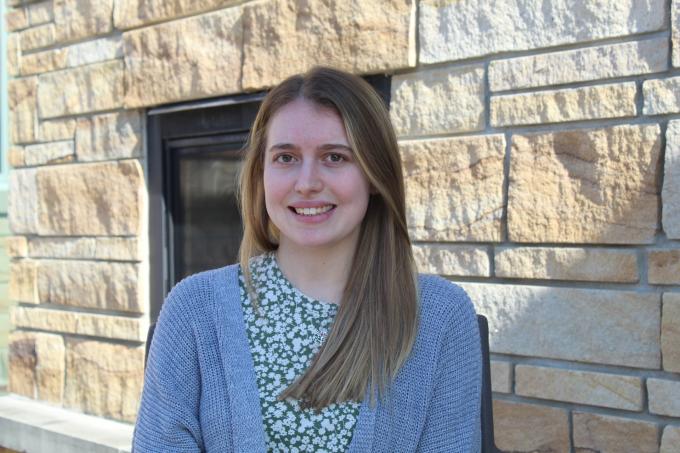 Student Helps Children with Autism
Hailey Butler's internship at the New Story School provided a rich experience working with children diagnosed with autism.