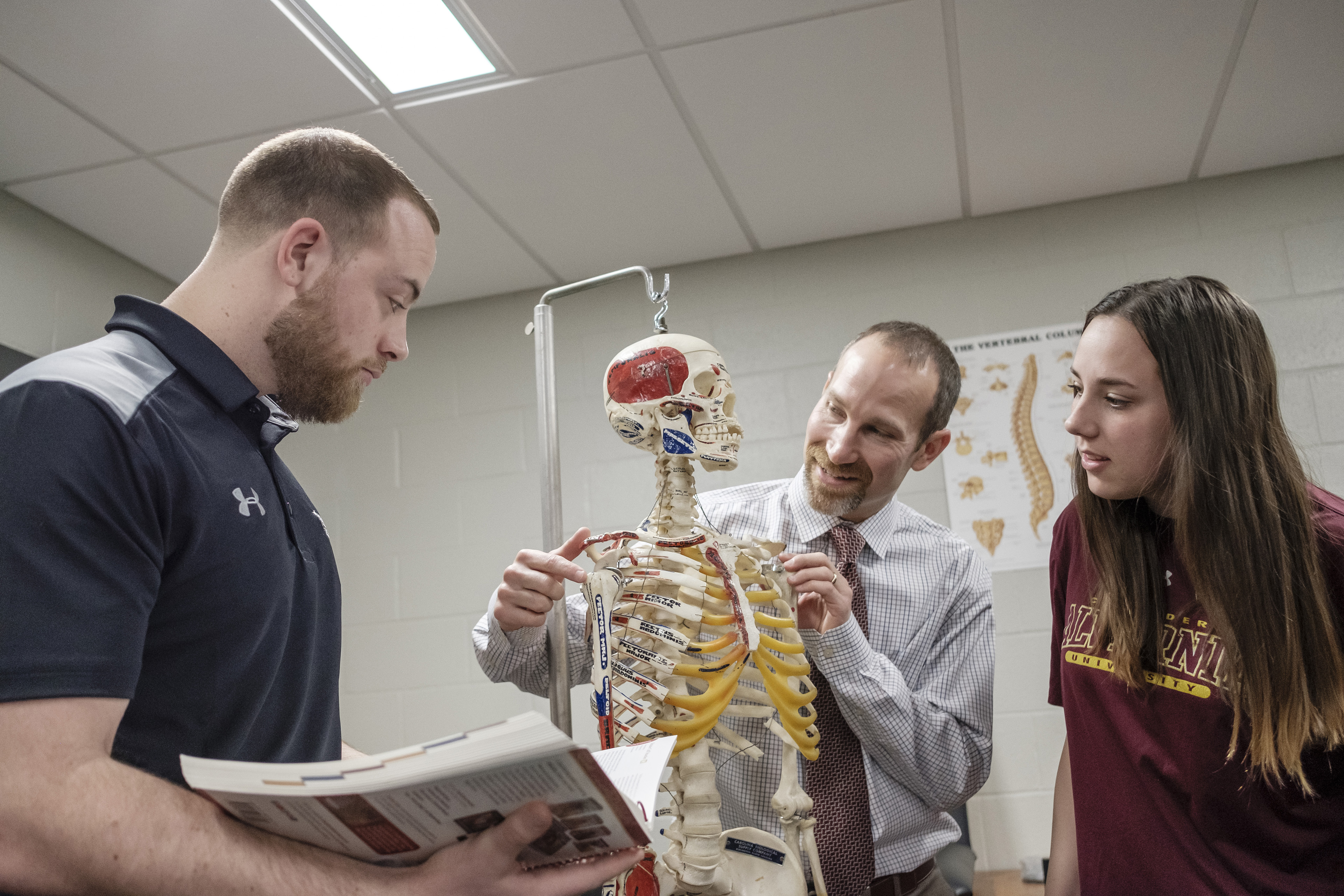 Post-Baccalaureate Master of Science in Athletic Training Program Overview
Certified athletic trainers provide a critical role as allied health professional. Working with physicians, the certified athletic trainer helps with the prevention, assessment, immediate care and rehabilitation of injuries resulting from sports and other physical activities. The job outlook for athletic trainers continues to grow at an accelerated rate with a variety of career opportunities.
The Master of Athletic Training (MSAT) at Alvernia University is focused on providing students with an intellectual and clinical foundation, enabling them to play an important role in the healthcare of athletes and others involved in physical activity. The program combines Alvernia's Franciscan Values with the foundation of evidence-based practice in theory and clinical experiences. Graduates of the MSAT program develop the knowledge, skills and attitudes required to become highly-qualified allied health professionals in the field of athletic training capable of "knowledge joined with love".