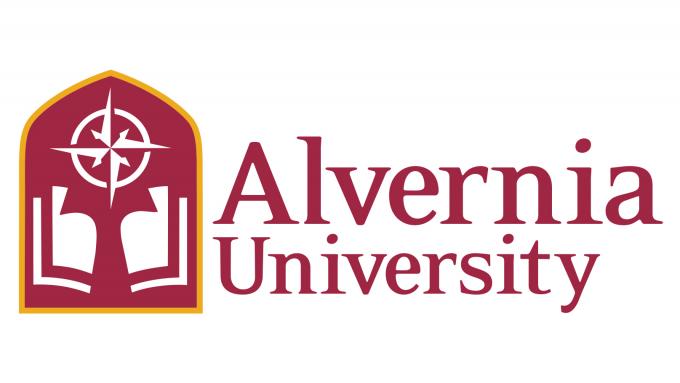 The Alvernia University academic mark is designed to reflect the university's Franciscan roots with its commitment to knowledge, excellence and service to the underserved and its motivation to be a leader of new ideas and programs.
The mark references the strong tradition of a Catholic liberal arts education and supports the mission of the Bernardine Sisters of the Third Order of St. Francis with a commitment to the Franciscan intellectual tradition, Gospel-centered values and service to others in the local and global community. 
The mark also reaffirms Alvernia's longstanding commitment to helping students develop their innate talents, discover their passions and lead successful lives with deep meaning and purpose.
All these elements create the mark and together shape its visual meaning, just as we shape our students through the Alvernia Advantage to transform them into ethical leaders with moral courage.