Success Stories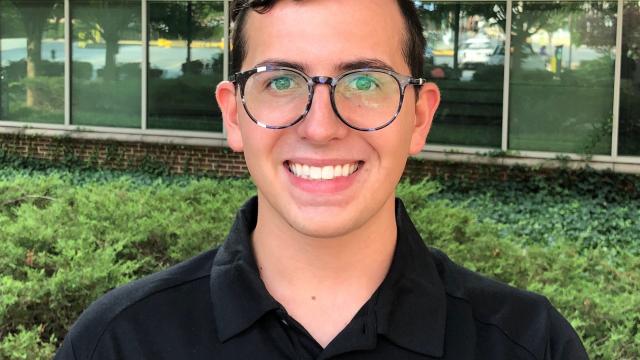 Infinite opportunities are realized by standout OT student
Program immersion holds promise for a bright future.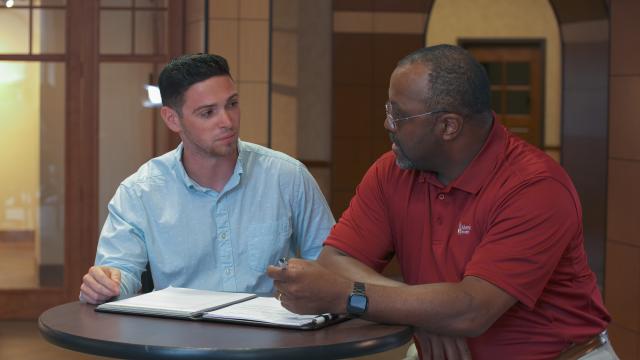 Alvernia's own returns to pursue MBA
Seizing an opportunity for professional development.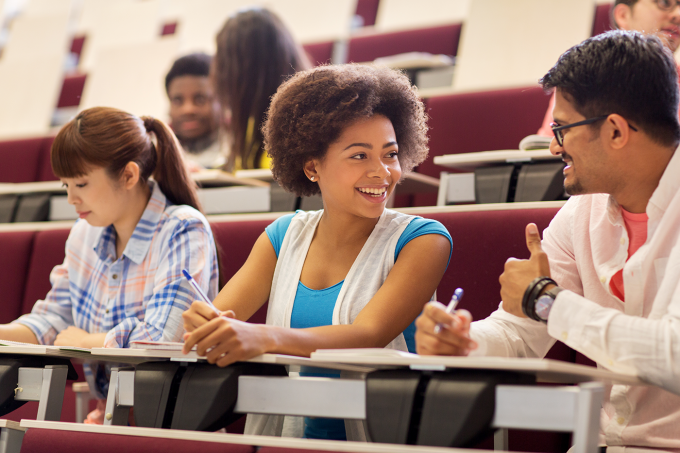 International Students
Alvernia's inclusive and welcoming community is ideal for international students. Our dedicated International Admissions team provides the support and assistance needed to meet the unique needs of international admission.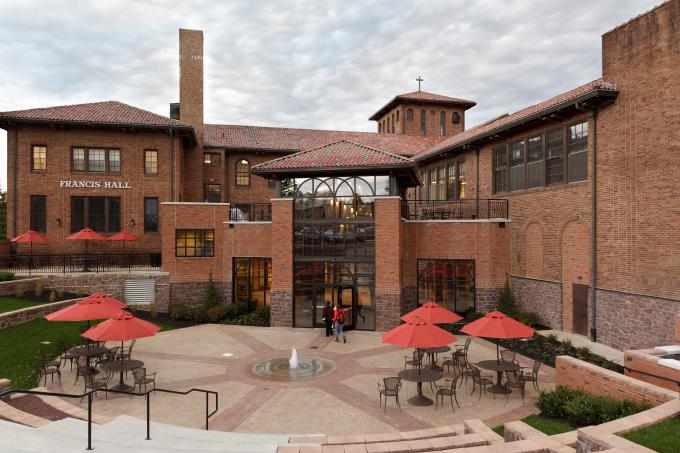 SAT/ACT Waived for 2022-23 Academic Year
Recognizing the limited accessibility of SAT/ACT testing due to the pandemic, and wishing to ensure the safety of students, Alvernia will waive test score requirements for the coming academic year.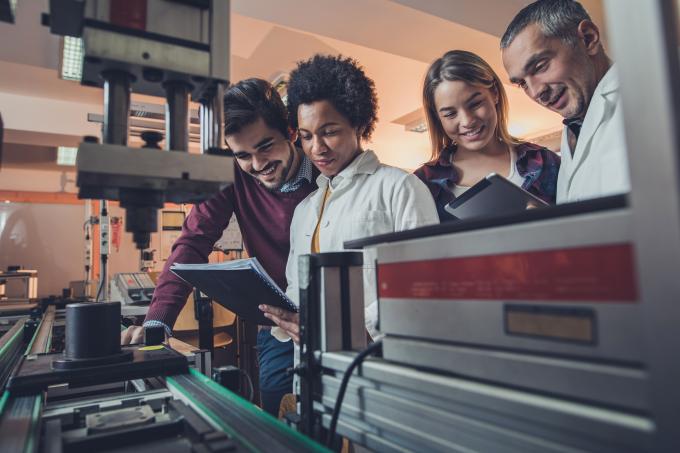 NEW MAJORS - Electrical, Industrial and Mechanical Engineering
We prepare our engineering students to be fundamentally sound and application-ready.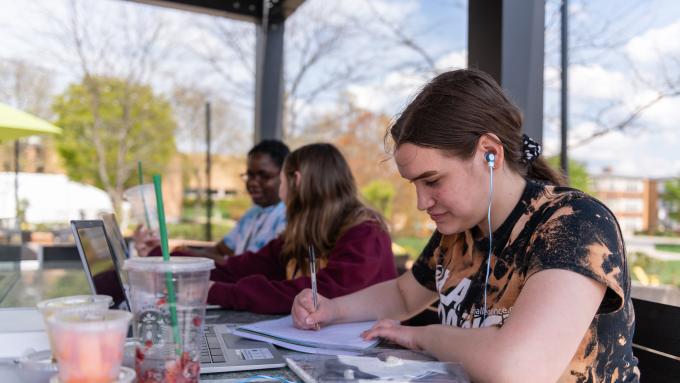 Summer Courses
Summer Session lets you get ahead with a large selection of undergraduate and graduate courses. Classes are being offered at three campus locations in person, as well as virtual zoom and online options for learning flexibility.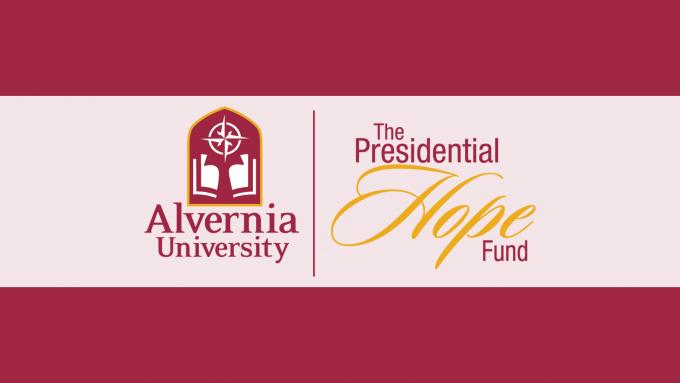 Presidential Hope Fund
A financial support program developed to assist students and families struggling to fund education during the COVID-19 Pandemic.

Impacting the Local Economy
Alvernia champions economic redevelopment and renewed energy in downtown Reading.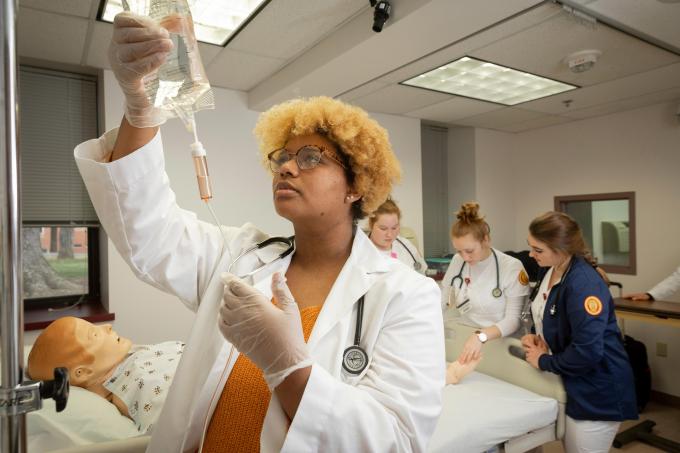 Experiential Learning
Apply knowledge through real-world and service learning opportunities and hands-on practice.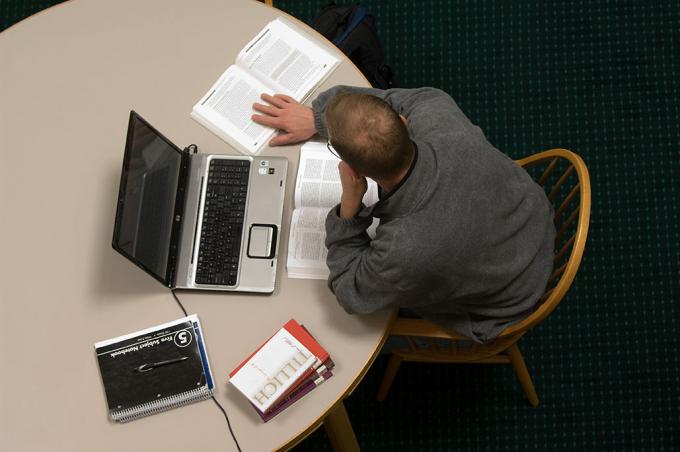 Online Programs
Earning your degree while working is often a challenge for busy adults. Alvernia's fully online programs let you earn your undergraduate or graduate degree on your terms -- flexible, convenient, support to help you succeed.
Admission & Financial Aid
Alvernia staff provides personalized attention for each student and family to ensure they are fully engaged, aware and understand the best options for college success.


Student Center in the evening

Alvernia University's main entrance

Bicycler in Angelica Park

Golden Wolves Athletics Bus


Adirondack chairs are available all over campus

Soccer players on the turf

Occupational Therapy laboratory classroom


Volunteers move in first-year students

Volunteers have fun on Move-In day

Students share flair in dorm rooms

McGlinn Conference Center


Art class in the greenhouse

Track and Field at Alvernia
Volunteers get Reading High ready for fall



Volunteers gather to celebrate

Campus Commons fitness cycles

Volunteers collect potatoes for food bank

The beauty of a snowy campus

Ana Ruiz and Judy Warchal

Students serving the community
Undergraduate student at work

Students enjoying great weather

Students enjoying great weather

Undergraduates on Move-In Day

OWLs welcome freshmen to campus