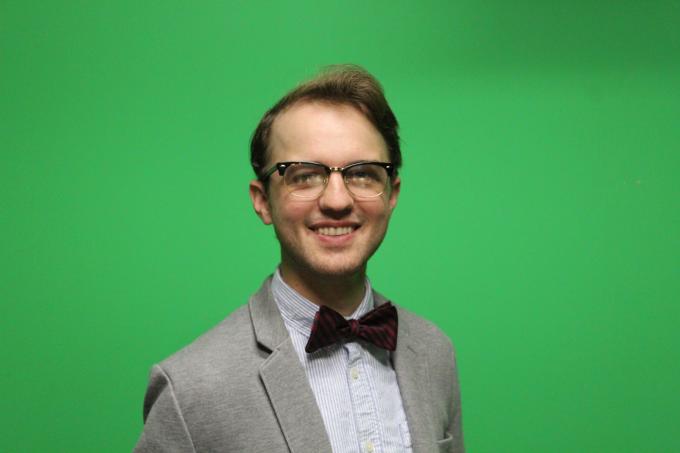 Erik Sandbakken, Instructional Media Specialist
Erik is the manager of the Media Suite. He graduated from Berks Technical Institute with his Associate's Degree in Paralegal Studies, then graduated from Alvernia University with his Bachelor's Degree in Political Science and a Master's in Leadership for Sustainable Communities. He worked as a Graduate Assistant from 2016-2018 and began as the Instructional Media Specialist in 2019.

"Any sufficiently advanced technology is indistinguishable from magic." - Arthur C. Clarke's First Law

This quote certainly applies to the work the Media Suite offers. Every day I work here I seem to discover a new way to apply multimedia to peoples' lives in a different and unique way. There's so much potential to be discovered by trying something new in a program and tweaking it to fit your needs--it's the motivation and enthusiasm that drives this learning and I love seeing this energy with projects that get started here.
Brian Gall, Director of Instructional Design & Learning
Brian is the director of Educational Technology and has worked in the Media Suite since 2016. He earned his B.S. in Business Education with a Minor in Accounting, Marketing, and Information Systems from Shippensburg University. He also earned his M.S. in Education -- Instructional Design and Technology from Penn State University (WE ARE!)

His favorite part of working at the Media Suite "is the people. The faculty, staff, students and having the best team of any department on the Alvernia Campus. Our Instructional Media Specialist, Graduate Assistants and Student Workers make this place hum and provide an excellent service to the Alvernia Community. I am really looking forward to the new services that we will be able to provide in the Fall of 2019 and hope that all of you come to the Media Suite even if it is just to hang out and get a break from your classes."

Brian's software specialty leads towards the technologies that the faculty, staff and students use in their daily lives at Alvernia. Blackboard, Panopto, ZOOM and any other technology that fosters teaching and learning in the 21st century are his speciality.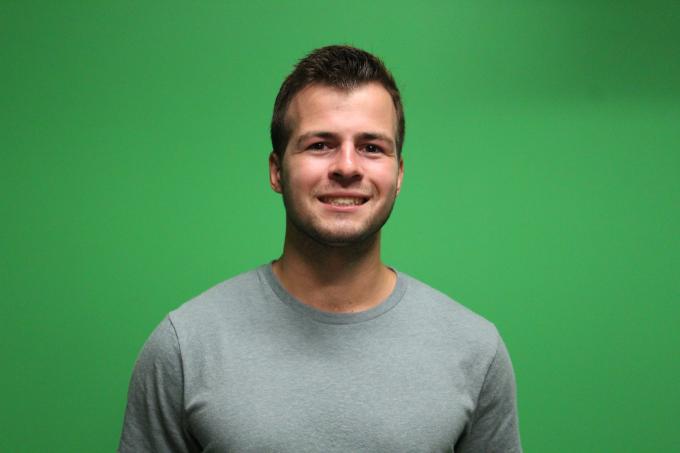 Craig, Graduate Assistant
Craig began working as a graduate assistant in the Media Suite in 2018 and is earning his Masters of Business Administration. He also earned his Bachelors Degree in Accounting and Finance from Alvernia.

"The best part about working in the Media Suite is meeting new people every day and helping them with Blackboard and school projects."

After graduating from Alvernia he plans to take over the world. (His backup plan is to get his CPA and work for a public accounting firm, BDO USA, LLC.)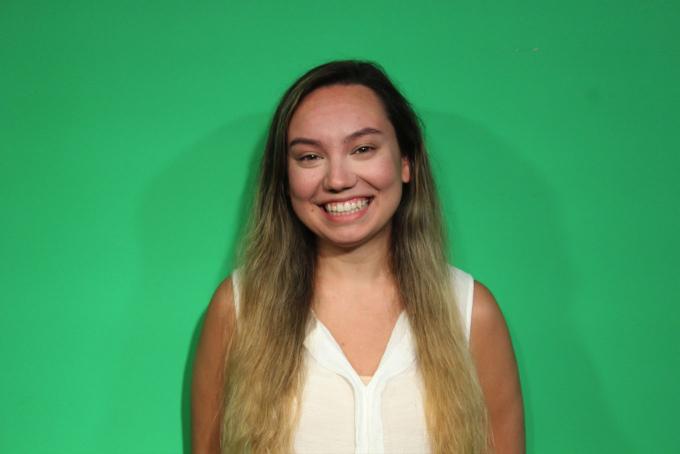 Kirstin, Graduate Assistant
Kirstin is a graduate assistant and started working in the Media Suite in 2019. She is going for her Masters of Business Administration and earned her Bachlors Degree in Accounting and Marketing. After graduating with her MBA she plans to earn a job with a marketing firm in Philadelphia.

"My favorite part of the Media Suite is the fun atmosphere!"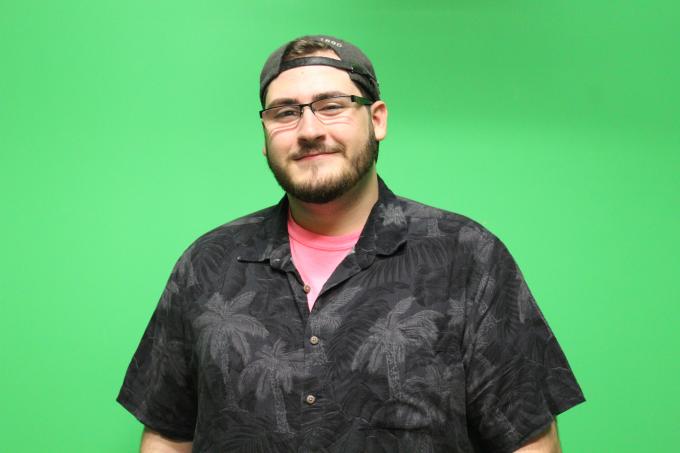 Sam, Graduate Assistant
Sam is a former student worker and current graduate assistant in the Media Suite. He's worked in the Media Suite since 2015 and transitioned to the graduate assistant role in 2018. He is currently earning his Master of Business Administration degree at Alvernia.

"My favorite aspect of the Media Suite is the endless possibility of projects that come through. I had the opportunity to work with parents of high school students to create sports recruitment videos to the retired sisters at the villa to raise money to cover food for a month. I even worked internally at Alvernia, leading high-profile projects that have been viewed by thousands of people." - Sam

He specializes in Adobe Photoshop, Premiere Pro, and Illustrator. After graduating in 2020 he plans to work for a small, global company that specializes in instructional design and development. Specifically in marketing and multimedia design. He also plans to teach Adobe programs as an adjunct professor.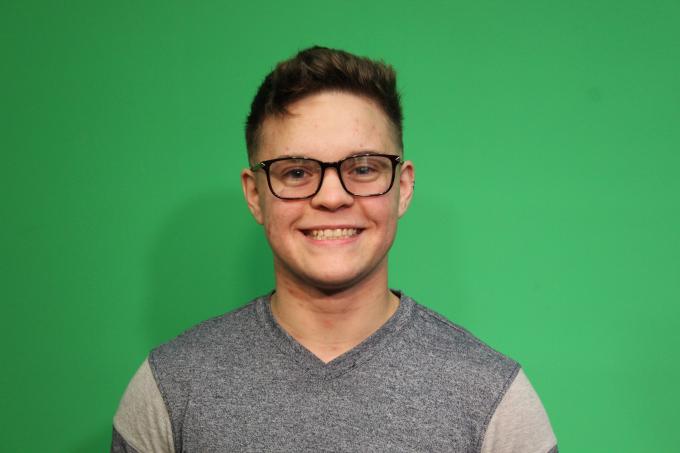 Cameron, Student Worker
Cameron began working in the Media Suite in 2018 as a student worker. He is majoring in Biology and intends to continue on to chriopractice school to become a Doctor of Chiropractic.

His favorite part of working in the Media Suite "is all the different software programs we have. I love being able to learn how to do awesome things with computers and getting to teach what I learn just makes it better." His specialty is in graphic design with Adobe Photoshop and Illustrator.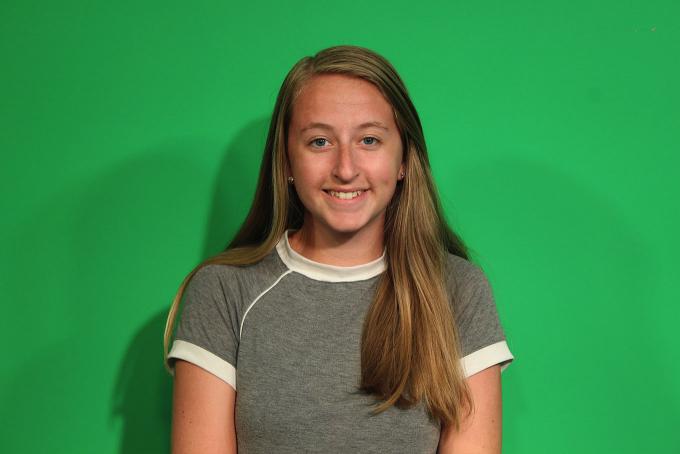 Emily, Student Worker
Emily began working in the Media Suite as a student worker in 2018. She is majoring in Nursing.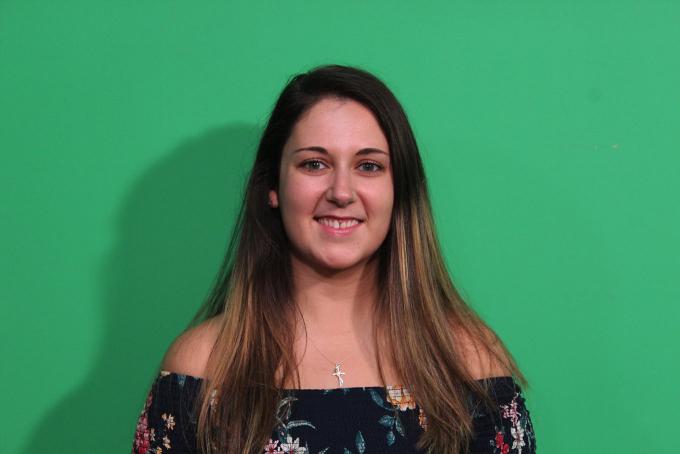 Katryn, Student Worker
Katryn has worked at the Media Suite as a Student Worker since 2017. She is an Occupational Therapy major and is in her final year. Her favorite part about working at the Media Suite is meeting the Alvernia community that stop by and helping new students/professors expand their media knowledge.

After graduating she plans to work as an occupational therapist in an acute care hospital setting with adult and geriatric patients.