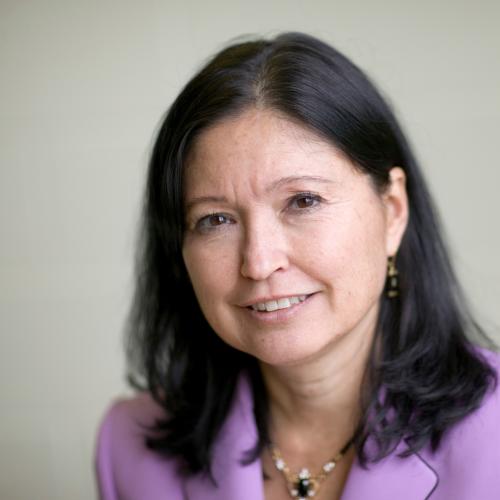 Assistant Professor of English
Assistant Professor of Communications
Biography
Sue Guay is a full time member of the English/Communications Department at Alvernia. This is her 34th year as an educator. Her academic career began at the University of South Florida in Tampa, FL where she earned a Bachelor of Arts degree in English and Mass Communications. Her studies continued at USF with a master's degree in English and Education. Both degrees were awarded with a summa cum laude distinction. For the first 11 years, she taught American and British Literature at secondary high schools in Tampa, Fl, Newtown, CT and Bethel, CT. She and her husband relocated to Reading, PA where he joined a medical practice at Reading Hospital. For the first five years in Berks County, Guay taught courses at Reading Area Community College as an adjunct. Next she took a position to teach courses at Alvernia College (now University.) After five years, she accepted a full time faculty position at AU and continues to teach courses.
Professor Guay is an inaugural member of The International John Updike Society and has directed two conferences at Alvernia. She has chaired the Alvernia Literary Festival for 11 years and is responsible for bringing outstanding authors and speakers each year. She attends lectures and presentations by authors throughout the country.
Her community involvement includes years as an elected Wyomissing Area School Board member where she served as chair of the curriculum committee. Having served on various committees for the PTA and district prepared her for tenure on the board.
In the past she served on the Reading Public Museum board helping to create fundraising opportunities for the Berks County community. She is especially proud of the years she spent as program director for a transitional housing project overseen by the YMCA and Berks Women in Crisis. Guay helped to support several initiatives identified by the Berks County Medical Society Alliance.
Her major area of focus is Intercultural Communications. She designed this diversity course for the department and travels throughout the world to gather information for her courses. Some of those countries include Russia, South Africa, China, France, Germany, Italy, Croatia, Caribbean Islands, Costa Rica, Peru, Ecuador, Ireland, Scotland, England, Mexico etc.